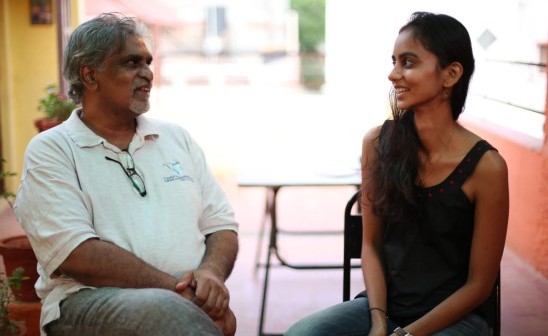 A Proof of Support
Suchetadhama is an organisation that aims to create a support network for people with dementia and their caregivers.  They launched their services in Bangalore with the award winning play, Proof.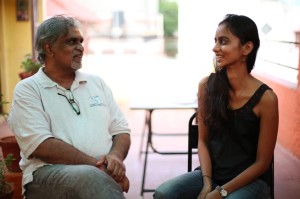 Taking care of an elder comes with its own rewards and frustrations, especially if the person is suffering from an illness. It can leave the caregivers racked with guilt, frustration and stress, all at once.  Proof, a play staged recently in Bangalore by  Renegade Arts and Theatre Society (RATS) to launch the organisation Suchetadhama, brought this forward in several ways.
The power of Proof, the Pulitzer & Tony award winning play by American playwright David Auburn, lies in the emotional exchanges between Catherine and her father, Robert, the genius mathematician suffering from mental illness and the family dynamics that come with it. Catherine has cared for her father through his illness, in the process dropping out of college and ignoring her own considerable mathematical talent. Her despair and helplessness about Robert's illness and death; the niggling anxiety about following in his footsteps mentally and the inability to convince others of her own genius is the story of Proof.
Suchetadhama's vision is to promote a life of dignity for persons with dementia and other neurological illnesses. The play reflected this and the effect mental illness can have on a family, something that Suchetadhama is working towards. A non profit organisation that provides multi-faceted support for persons with dementia and other neuro degenerative disorders and their caregivers, Suchetadhama was set up by Shanthini Dawson, a development practitioner and a managing trustee of the organisation. She says Proof echoes with her at many levels. "The reason I chose this play was because we wanted it to reflect the work we are trying to do and achieve."
In fact Shanthini, whose mother suffers from vascular dementia, adds that some of the lines uttered by the main protagonist (remarkably portrayed by Sudha Sudhanthi) and scenes where she tries to comfort her father, sure of his lucidity one moment and lost the very next minute, have actually happened to her.
With Suchetadhama, Shanthini is trying to create a much needed support network for dementia patients and their caregivers in India. "The immediate thing I want to do is raise awareness, advocate on behalf of the elderly about any kind of mental and neuro-degenerative diseases and raise awareness among people to help the elderly."
She believes it's important for people to take care of their health in terms of their lifestyle as these may have far reaching consequences, direct or indirect. "In fact, research shows that Vascular dementia can easily be prevented by keeping BP under control," she points out, adding that, "If my mother had taken better care of her health, she probably would've got dementia at a much later age than at 65."
Suchetadhama wants to provide support via an area based network of volunteers who will arrange for services that any elderly with dementia may require. They will also organise regular home visits by counsellors and therapists and make it easy to access aids and supplies. Sharing is a broad part of support and they intend to share caregiver experiences through social and other media as well as best practices in care giving for persons with dementia. Among other plans in the wings is round the clock helpline services and advocacy for the elderly. As the play Proof shows, mental illness often has a debilitating effect not just on the patient but often on the entire family. It can be tough at times for caregivers to accept that the person they're caring for is no longer the way he or she used to be. Certain traits that are a result of the illness may be attributed to old age or misunderstood. Suchetadhama, which has emerged out of a personal struggle, aims to address these issues and educate people about them. Shanthini and her team want to provide not just a supportive shoulder but also the resources that caregivers may need to battle the many ups and downs that caring for an aged parent may bring.
To connect with Suchetadhama visit their Facebook page https://www.facebook.com/suchetadhaama
Suchetadhama, in association with Silver Talkies, will soon start a support group online for elders and their caregivers. Watch this space for more.
About Author