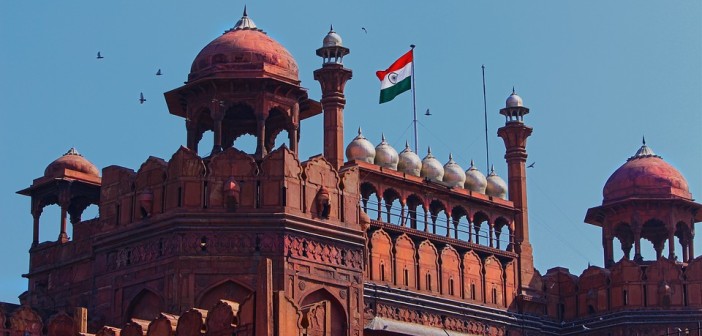 Taken For A Ride: First Visit To Delhi
A trip around Delhi turns out to be a practical joke for our reader. Read on in the right spirit and enjoy!
When the seventh batch of Air Field Safety Operator 1952, completed their training at Ground Training School Jalahalli (West), Bangalore, they were send to the No. 3 Wing Air force station at Palam International Airport, Delhi for three months of practical training. The team was allotted tents close to the Guard Room. The next day, we reported to the Air Traffic Control (ATC) where the Senior Air Traffic Controller (SATCO ) briefed us on the importance of our role in regulating ground and air traffic for safety and rescue tasks. We were rotated in different duties, such as airman on watch, runway controller, laying the night landing arrangement, i.e., placing goose necks burning on kerosene as a back up when power fails; and look-out duties from the control tower.
On a Sunday, after a familiarisation exercise for five days, I set out on a city tour of Delhi with my buddy Baby Pothan. A/C Pant who was familiar with Delhi, suggested Connaught Place for shopping. He also recommended a visit to other interesting places by taking the bus from Old Delhi Railway station that went around town on a long run. As we set out Pant shouted, "Do not miss Qutub Road. The conductor of Bus No 3 will guide you."
Being new to Delhi, we were excited and sat on the back row watching big advertisements of Coca Cola, a drink that had been recently introduced in India, pass by. Pothan, thinking it was another hot drink suggested that we try one peg of this Coca Cola sometime.
When the conductor approached us, Pothan said, "Two tickets to Qutub Road." The passengers in the front row turned around with funny looks and murmured. It then struck us that something was not right. The guy sitting in front of us turned around and asked, "New to Delhi?"
We proudly replied, "Yes," adding that we belonged to the Indian Air force. After a while, the conductor shouted, "Your Qutub Road has arrived. Janaab, please get down and walk up to that crossing." The other passengers kept up with their amused glances and murmuring.
Reaching the pointed junction, we asked a road-side cobbler for directions to Qutub Road and followed in the direction he pointed out. After walking a few steps, we noticed young women attractively dressed up and beckoning us. When some women indicated the amount charged, we realised that we had been pranked by A/C Pant. Nervous by then, we kept walking without looking at the women until we noticed a board stating: 'OUT OF BOUNDS.' This is a board cautioning that you are truly in the wrong place. That was quite a jolt and we turned around and made a dash for the junction past the cobbler, who smiled knowingly and asked, 'Kaise tha, sahib?' Ignoring him, we reached our bus stop to board the bus that would take us back.
Back at the camp in the evening, when Pant asked, "So how was the sight-seeing?" he was clearly not prepared when both of us pounced on him while the other batch mates, realising what had happened, roared with laughter. Indeed that was a memorable first visit to Delhi, the Capital of India.
About Author