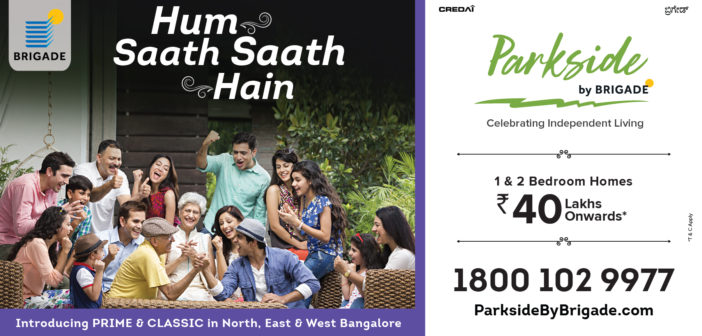 The Best Way To Have An Active Life After Retirement
Planning to live out your dreams in your silver years? Here's the best way to have an active life after retirement.
The years after retirement can be the most active years of your life, doing things that you had always planned to do but never had the time for because of work, bringing up children and other family responsibilities. By the time you retire and decide the next course of action, many of these responsibilities have been taken care of, leaving you with the freedom to do things that you had always wanted to.
Across India, retirees have taken up a variety of new things to do like athletics, art, writing, learning a new language or picking up a new instrument to play on. If you have the will and energy to invest in expanding your horizon – the sky is the limit.
How To Get Active Post-Retirement
One of the best ways to do that is to spend your post-retirement years in a beautiful community of likeminded people, with thoughtfully designed conveniences on hand and daily chores taken care of. It takes your mind off routine work like cleaning or cooking and makes sure that you have enough free time on hand to put to good and productive use. If you are part of a community of active seniors who have worked hard all their lives and are now looking forward to spending their silver years living their long-cherished dreams, you are already on the road to being enthusiastic and socially engaged.
Well-planned senior living communities offer activities that ensure days spent in being creative, social and energetic. At the upcoming senior living setup, Parkside by Brigade, a wide array of activities has been planned under 'Silver Smiles' to make sure that residents have an assortment of things to engage with. Fun activities around the year include group outings, discourses and talks on subjects that expand the mind and widen the horizon.
Making The Most Of Your Special Time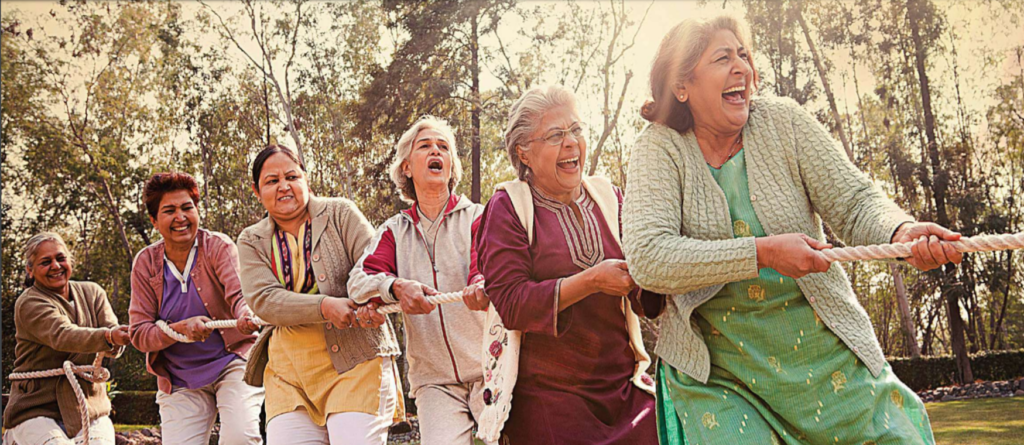 Spending your time fruitfully: Hobbies are a great way to stay occupied, improve your cognitive abilities by learning a new skill and sharing them with others. You can learn a new hobby or simply pick up the threads of an old one. Hobby clubs, where you can find similar enthusiasts are a great addition in most retirement communities. There's no better bond than the ones shared over similar loves and hobby clubs can help you find those connections with ease. In fact, there have been retirees who have had successful second innings by learning a new hobby or engaging themselves with an old one and even starting a new business based on it. It's a win-win situation for sure. Not only do you keep your mind creative and working, you now have the pleasure of having "work" that is done in your own time and for your own passion!
Social activities: Loneliness has often been one of the biggest fallouts of urban living. It can lead to mental health issues, leading to a multitude of problems – both physical and emotional. Engaging in fun outings and interests with a bunch of peers ensures you stay not just occupied but happily so. Having a group of friends isn't enough, what also keeps the connections going are shared activities, like games and music sessions that break the ice and invite laughter. What could be better than spending your evenings playing indoor games like Housie, Tambola or simply having a fun session singing old songs?
Skill building: Learning something new keeps your mind sharp. And there's a world of things out there to acquaint yourself with if you have the inclination. For example, you have the technology but would love to know how to use it right. While there are enough places where senior citizens can brush up their tech chops, travelling a distance to learn something doesn't always work for all. A senior living set up like Parkside by Brigade offers you the convenience of learning right at your doorstep. Knowledge workshops under the Silver Smiles program include familiarization of WhatsApp, Browsing the Internet the right way and making Online payments, among other things, with coordinators assigned for each activity, you can be sure that you are in good hands.
How Could These Activities Help You?
Research has consistently shown that social activities not only help people stay independent, it also works the brain cells. An active life may help to keep progressive disorders like Dementia at bay. Under Silver Smiles, activities would be planned to keep in mind knowledge improvement, skill development and would be done through travel, bonding and building up great friendships. The idea behind such activities is to celebrate the second innings of life for all seniors. With their duties and obligations discharged, this is the time for them to expand their mind, skills and life goals.
Physical activities also go a great way in keeping seniors in top shape and keeping ailments at bay. Keeping this in mind offerings like Silver Craft would coach senior citizens in physical activities like Yoga, Swimming or Dancing, among other things. Again, you could join these classes anywhere but doing it within your own senior living community would be having the added advantage of the classes being specially modulated for older age groups. The level of attention and focus given to each participant would also be different from doing a regular class.
Would learning something new work out expensive? At Parksides, it comes as part of the package though there would be incidental costs based on actuals for some of the activities. But that's a small price to pay for a life of engaged, active, joyful living.
For more on how to lead a super-active retired life, visit: https://www.parksidebybrigade.com/
---
Want to know what are the facilities a senior living home could offer? Read this.
---
Note: This is a promotional post
About Author