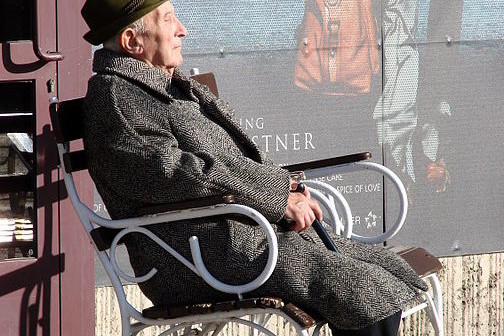 The economics of ageing
The elderly population is increasing around the world and is bringing with it economic, social and health related changes. Dr. Prof. Rameeza Rasheed analyses the economics of an ageing population around the world and how it could be used productively.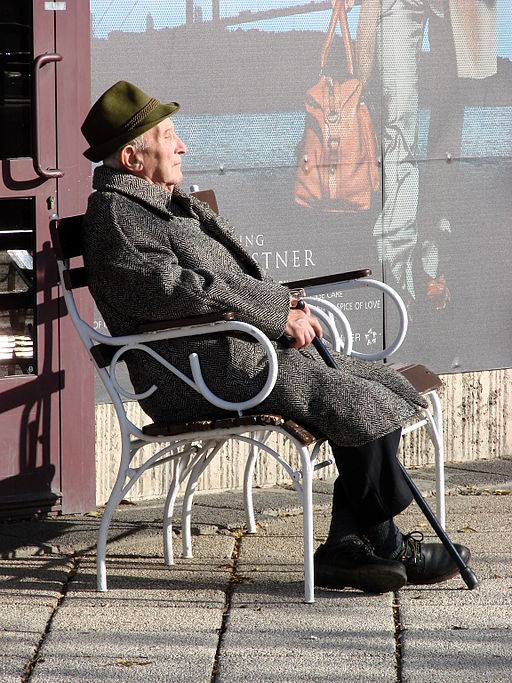 By 2020, the number of 65 plus people in Asia Pacific is set to rise to 396 million. China will account for 45.8 % of the world's aged and India for 28.8%. Indonesia and Vietnam will have a share of 7%. Carl Haub, senior demographer with Population Reference Bureau in US says, "By 2050, population growth in Africa alone will boost up the world's number of the aged by one billion. Eastern Europe too is facing this problem."
USA fears that ageing will make social security and medical care unsustainable in the long run, because its 65 plus population is now 40 million and is likely to reach 68 million by 2050. As a solution, it has raised the retirement age to 67 years with the aim to raise it to 70 years in the future since most of their seniors live up to the age of 90 years.
For the first time in British history, the aged population in UK has outnumbered the under 16 population. By 2050 the ratio between workers and non-workers will be 2:5. UK is thinking on the lines of increasing the retirement age to 68 years, encouraging bridge carriers and asking the younger workers to pay for personal pension schemes.
Singapore has the fastest ageing population in the world with those over 65 plus estimated to reach 23% of its population by 2030.The government has long enforced individual savings through the mandatory Central Provident Fund (CPF), which mandates that the population save for old age. More recently, the government announced plans to pass a Re-employment Act to extend the standard retirement age from 62 to 65.
Japan's working population is projected to shrink by 9.8% by 2020 while the aged population will increase by 21.5% by 2020. Japan's pensioners would form half the population in 2055. By 2025, 27% of its national income would be spent on social sector. Longer life span of the elderly in Japan has put additional stress on the families as a third of the 85 plus elders are affected by Alzheimer's and such patients have longer hospital stays, straining the health budget.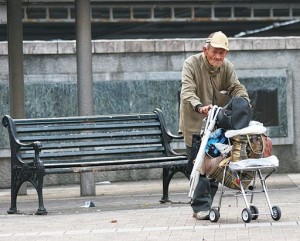 China started becoming an ageing society from 1999 and it didn't have any Asian model to follow to cope with the new situation. China's has 145 million people over 60 and about 67% of them live in the rural areas. But Chinese seniors are mostly engaged in business and not completely dependent on the government.
India at present has 81 million elders, i.e., 7.7% of the total population and it is projected that by 2050, quarter of the population will be elders. The overall life expectancy of Indians would be 69.89 years as per CIA World Face Book estimates of 2009. It is going to be a huge financial burden to the government and as well as to individual families. Moreover, 58% of the female and 45% of the male aged are fully dependent on their poor children and hence subjected to starvation, abuse and neglect (the 2011 final census data report may give a staggering number about the 60 plus population) The Rs 400 pension per month paid by many state governments to poor seniors is too low to meet their basic needs and hence they are forced to work and live in semi starvation. The 2011 census report reveals the real burden of supporting the elderly population, because in several states the retirement age is 58 years.
Do all the facts and figures presented above indicate that the growing number of the aged is bad for every country?
The answer is 'no' because the new global thinking is that every country can formulate a suitable strategy to convert the ageing population into human capital so that it does not cause strain to the economies struggling for recovery. It seems Singapore, Malaysia and China has already tested these strategies through an integrated approach. Many suggestions have emerged to convert the aged persons into human capital. Here are some of them:
Elders these days are healthy and have expertise in different fields. If they are willing to be economically active, opportunities should be created for them to utilize their knowledge and experience in different fields. It can be done either through second career chances or as entrepreneurs through suitable incentives. Increasing the age of retirement before they become beneficiaries of social security is the urgent step needed. This measure would result in narrowing down the ratio of the years spent in retirement to the years spent in working and convert a majority of elders into a tax-paying rather than a benefit receiving community. It is highly suitable to developed countries because 40 % of their aged people live unto 90 years, have better health status and are capable of working efficiently up to at least 75 years of age. This measure would reduce the financial burden related to ageing at least by 20%. In USA, most of the professionals have taken up second careers as consultants with high salaries and contribute heavily to the tax revenue.
India on one hand has an excellent pool of retired professionals and on the other hand has shortage of experts to head many projects. For example, India plans to have 850 universities by the end of the 11th plan. There would be a huge demand for teachers and educational administrators. If the future situation is going to create a mismatch between supply and demand, why ask people to retire at 58 or 60 years of age? Experienced teachers form a reservoir of knowledge and they should be utilized for enhancing the quality of higher education. The argument that it is an injustice to job seekers in the teaching profession is an outdated one, since higher growth rate will take care of the employment generation aspect.
The housing sector too has huge potential to cater to the needs of the elders and can even help to lift the economies struggling for recovery. Malaysia has already executed this concept. Malaysia's Pacific Corporation has a project called 'Platinum Residence' in Johor,' which will cater to all specific requirements of the seniors. This project is meant to be in an urban setting so that the relatives and friends of the seniors can easily and frequently visit them. Singapore is already trying this concept by creating public housing that includes inter generational homes with senior friendly studio apartments. China is constructing integrated retirement housing. These projects can provide lucrative business prospects for the private real estate sector, which can pull up the economy from recession. In UK, 43% of the aged plan to move away from their hometowns as they prefer quite seaside places and hence, these areas have newly developed, creating job opportunities for all categories of service providers. India too is witnessing the launch of studio apartments in sprawling campuses to cater to the comforts of the elders.  These steps will boost up the housing sector, which has been limping for sometime.
Another gain is the scope that would arise from the huge seniors-based consumer goods market, waiting to be developed. The list of needs for the aged is endless such as medical equipment  medicines, supporting devices like wheel chairs, walking sticks, hearing aids, special beds, spectacles, dentures, safety devices, specialized furniture, footwear, special processed food, fruits, etc. In the case of services, the aged need home nurses, house call doctors, catering and door delivery of their requirements like specialty medicines. In China, a company has launched a campaign to start factories to cater to the senior market. Singaporean lifestyle companies cater exclusively to goods and services to the senior market. Asian countries can explore further into the travel and tourism needs of the elders. Considerable percentages of today's seniors have more spending power and want a comfortable lifestyle and this market can be best utilized by the business community. The Singapore model of targeting the seniors market has inspired many countries. The Age and Employment network (TAEN), UK, says, "The change in the demographic profile provides great opportunity for business, tapping into wider pool of talent, experience and skills which will enable businesses to enhance productivity."
Concentration is also needed on timely curative care and rehabilitative care. This would enormously reduce the health expenditure of the government and assure sound health to the aged.
Many elders retire with a lump sum amount and want to invest it safely and wisely. The government can attract this source of fund towards productive investments through attractive incentives. This way money spent on seniors' care can be rolled back into government channels.
Many seniors are into community service. They offer valuable consultancy and guidance to the young volunteers. This will promote social and civic sense among the young and motivate them to do more for the society.
Finally, even within the family, the bond that exists between grand children and grandparents is beautiful and this helps in family togetherness and in the preservation of culture and tradition of every society.
The UNO has declared an action program for the member countries, who have framed policies and programs for the welfare of the aged. It should also to be understood that human ageing is the result of changes in lifestyle and advancement in medical science and it will pose challenges to all the countries of the world. The emerging market economies are nearly 25 key economies. These economies should not wait for the crisis to happen. Advanced strategies are the need of the time. No political party in a democracy can afford to ignore the demands of the seniors because of their ability to transform policies by their sheer number.
The new global concept about ageing.
According to scientists from Stony Brood University in USA, Institute of Applied Systems Analysis in Austria and the Vienna Institute of Demography, a new study suggests a different dependency measure which they call as Adult Disability Dependency Ratio (ADDR). It is based on the relationship between those who need care due to disability and those who are capable of providing it. This measure is sensible because it is putting only those who are disabled into the category of dependents and does not treat those elders who are physically, mentally and financially sound as dependents. Measured in this way, speed of ageing would be reduced compared to the figures arrived at through the existing method of measuring ageing on the basis of chronological age. The scientists strongly feel that treating, healthy, intelligent, productive elders as burden is not fair because they form a good source of human capital. If this argument is accepted by the UNO, the burden of the aged would be measured in a different way and ageing societies will have comfortable data on ' dependent elders' and less worry.
About Author