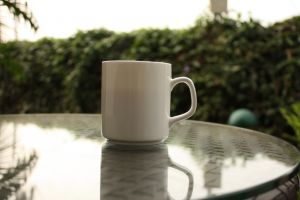 The Father Who Showed The Way
Rameshchand Garg sent us this entry for our Father's Day Contest. He remembers a father who asked him to spread his wings. This is one of our Top 5 entries. Enjoy…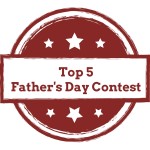 I was born in a small village, Sikandrabad, in Uttar Pradaesh. It was in May 1956 that I passed my Intermediate Exam, from UP Board with good marks.  We had lots of mango trees which would be given on contract for the season.  My father use to look after  it as a small business.
After my passing Intermediate, my father asked me what were my plans for future? I told him that  I waned to stay in the village and help him in his business of selling mango- groves to contractors. My father told me, look this is a small and seasonal business and even if you join it you will not be adding much to the money which I earn.  There was no degree college in my village.  My father advised me that you are intelligent and you should go to Delhi and further your studies. Also you can take up a job at Delhi as there are degree colleges in Delhi which conduct classes in the evening, i.e., after office hours.  Further he told that he himself was not much educated and he suffered in life due to lack of education.
I accepted  my father's advice and came to Delhi and stayed with my elder sister, who was staying in Delhi after her marriage.  I got a government job after two months and pursued my studies. In 1960, when I passed my MA in Economics, my father came to Delhi and told, look I told you can do it and you have done.
Today I realize that even though my father was not much educated, he realized the value of education. I always thank God  for blessing me with such a wonderful father. He is no more in this world but I always remember him for this wonderful advice.
Rameshchand Garg is a member of Nightingale's Elder Enrichment Centre, Bangalore. 
To read more stories from our Father's Day Contest, click here
About Author