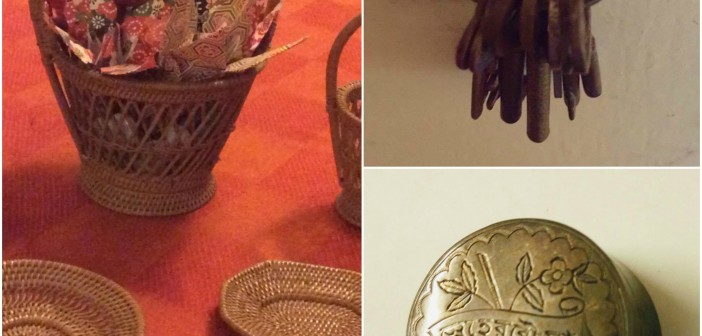 The Memory Makers: Here Are Some More Treasures
Our contest The Memory Makers was about photographs of objects that belonged to an ancestor or have been part of your life for a long time. A keepsake you truly treasure; one you have cherished over a number of years and continue to do. The idea behind the contest was to celebrate August as a month of memory, in keeping with a Silver Talkies tradition since we began. Along with the contest, we will also share stories of times gone by throughout the month. Let's try a create a virtual album of times gone by.
We thank you for your overwhelming response and for sharing your precious keepsakes with us. Here are some more treasures we received:
Cane Products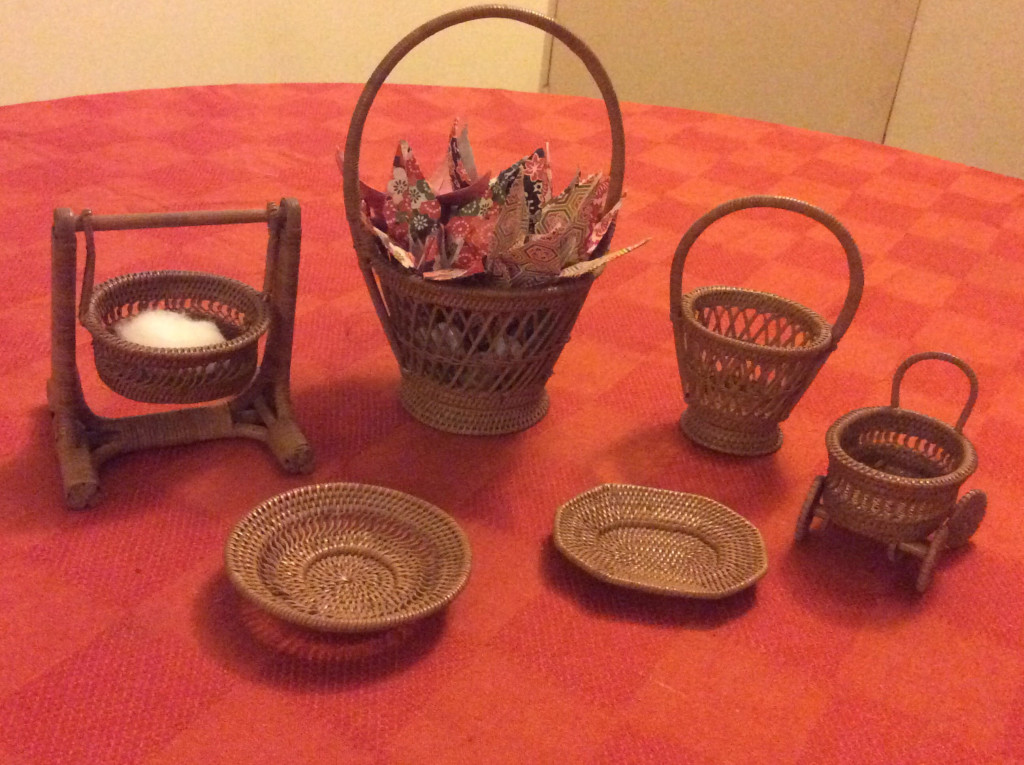 These cane products were given to my father circa 1950 by a Burmese lady. This lady had come to Bangalore to study. Her English was very poor. My father noticed this and took her under his wing and strengthened her command over the language. My father didn't accept the money that she offered to him. The next time she went home and came back, she brought this set as a gift. In our family, the cradle comes out during Janmashtami/Gokulashtami. Baby Krishna is placed in it for the puja. Flowers are put in the plates. That tradition I still continue. Apart from the two baskets shown, there was another one slightly bigger. My mother used it to pluck flowers from our garden for her morning puja. 

— Ravi Acharya, Bangalore

---
Sindur Kouto or Vermillion Box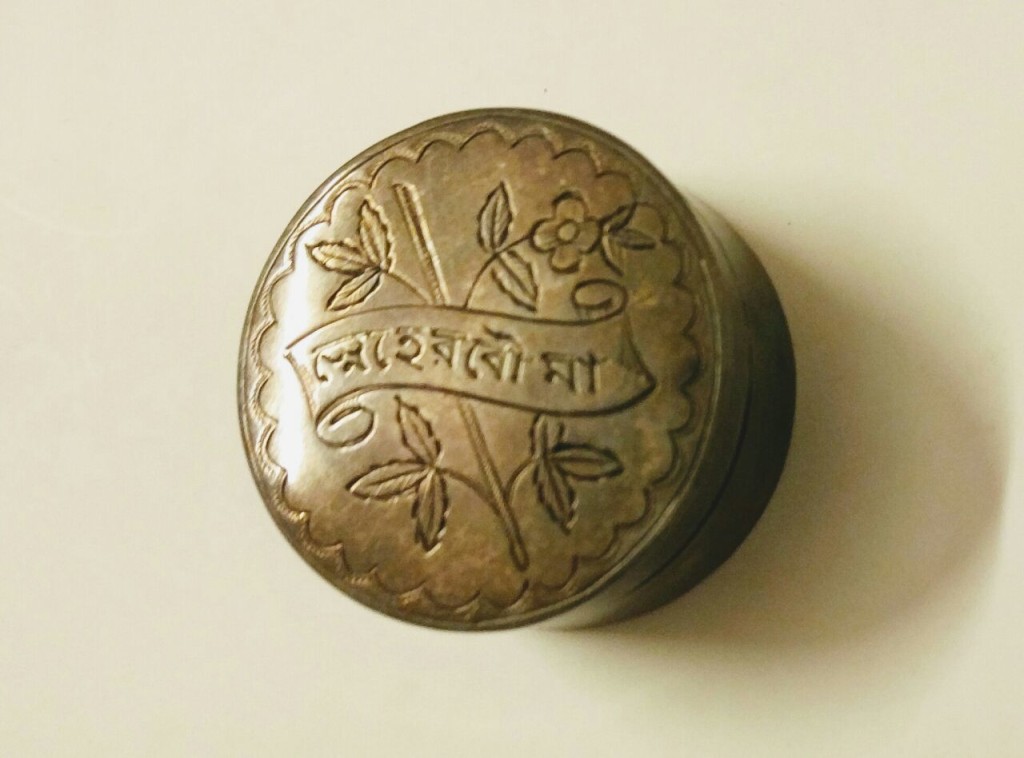 This is a Sindur (vermilion) box which was given to me by my mother in law who got this from her own mother in law. This actually is a family heirloom started by my great great grand mother in law to welcome the new bride in the family. Perhaps 150 yrs old, this  will now be passed on to my daughter in law as a family tradition. 'Beloved Daughter in law' is inscribed in Bengali script on the lid of the box.
— Sumana Chatterjee, Bangalore
---
Chairs, baskets and stove — from the 1920s

The cane basket is called Madi Petti,  my mother in law dried her clothes the previous day and stored inside the box without touching by hand, using a stick, so that she could start her puja next morning. The rose wood stool and chairs were carved by prisoners of Salem Jail, where our grandfather was Superintendent.
The cast iron charcoal stove called Kumutti Aduppu was used before the cylinder gas entered the household. It was used later for making live charcoal for Srardh ceremony of elders. It still works for roasting papads. We are very proud of displaying them around as each one has a memory.

— Pankajam Balasundaram, Bangalore
---
Bunch of rusted keys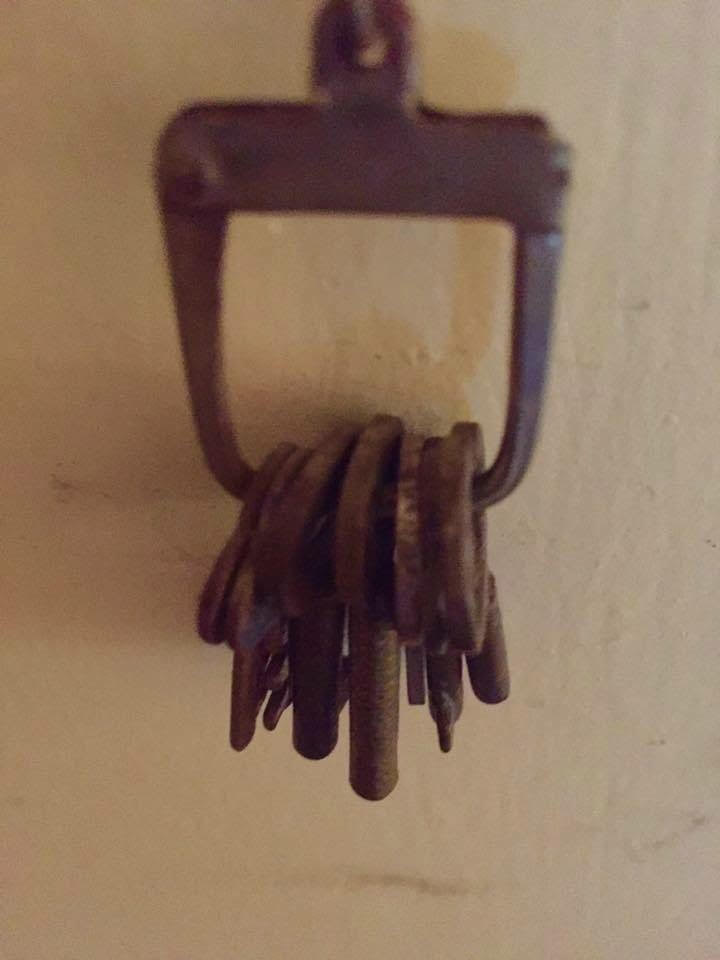 Bunch of rusted keys that keep my memories fresh. I picked this from my grandpa's garage at home in Kerala. It was for an old wooden cupboard in the garage for all the tools. The garage and cupboard were broken down, but I still have the keys.
— Aditya Nair
---
Ceramic Katori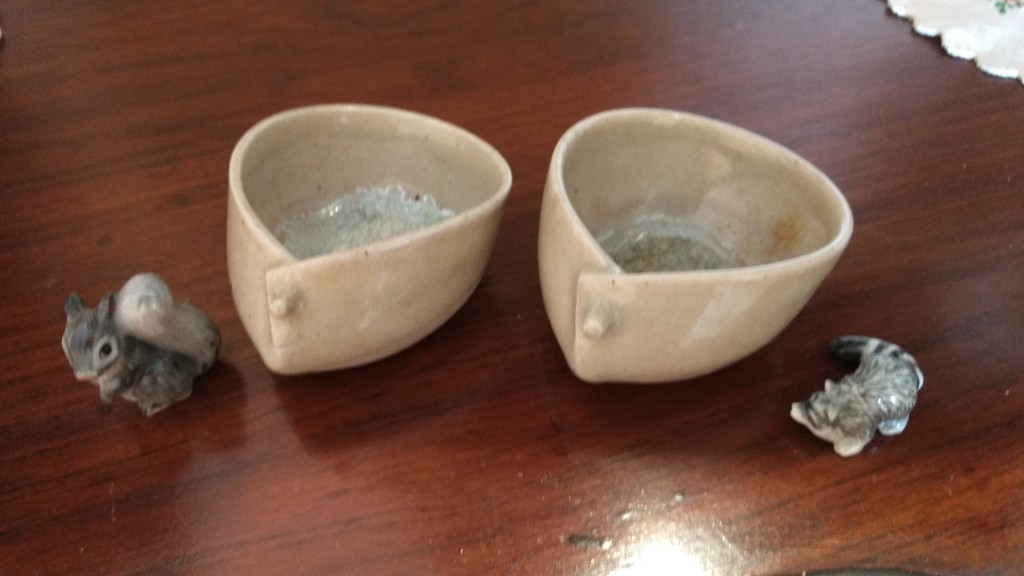 These ceramic pieces were gifted to me by my friend's daughter Shubha who is no more. She was such a devoted and affectionate only daughter to her parents and an adorable girl. She made and baked these two Katoris herself. We call them Dhonnai in Tamil. Normally on rituals we make them out of leaves to keep Akshadai, rice with kum kum.
Just after her visit, I heard that due to some rare disease, that young girl of 30 had passed away. Whenever I see these pieces I am reminded of that lovely face and her unconditional love for every one. I treasure them dearly.
— Dharmu Krishnamurthy
---
About Author