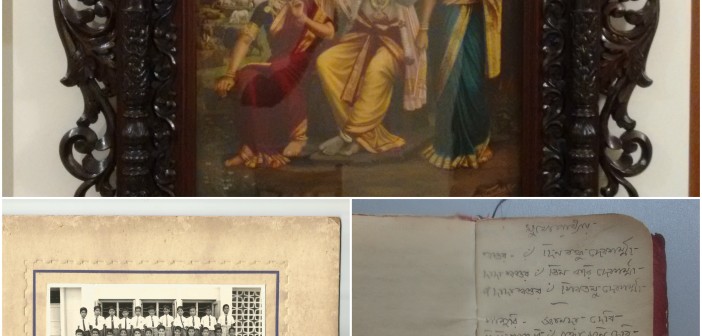 The Memory Makers: The Treasures Continue
Our contest The Memory Makers was about photographs of objects that belonged to an ancestor or have been part of your life for a long time. A keepsake you truly treasure; one you have cherished over a number of years and continue to do. The idea behind the contest was to celebrate August as a month of memory, in keeping with a Silver Talkies tradition since we began. Along with the contest, we will also share stories of times gone by throughout the month. Let's try a create a virtual album of times gone by.
We thank you for your overwhelming response and for sharing your precious keepsakes with us. Here are some more treasures we received:
Ravi Varma style painting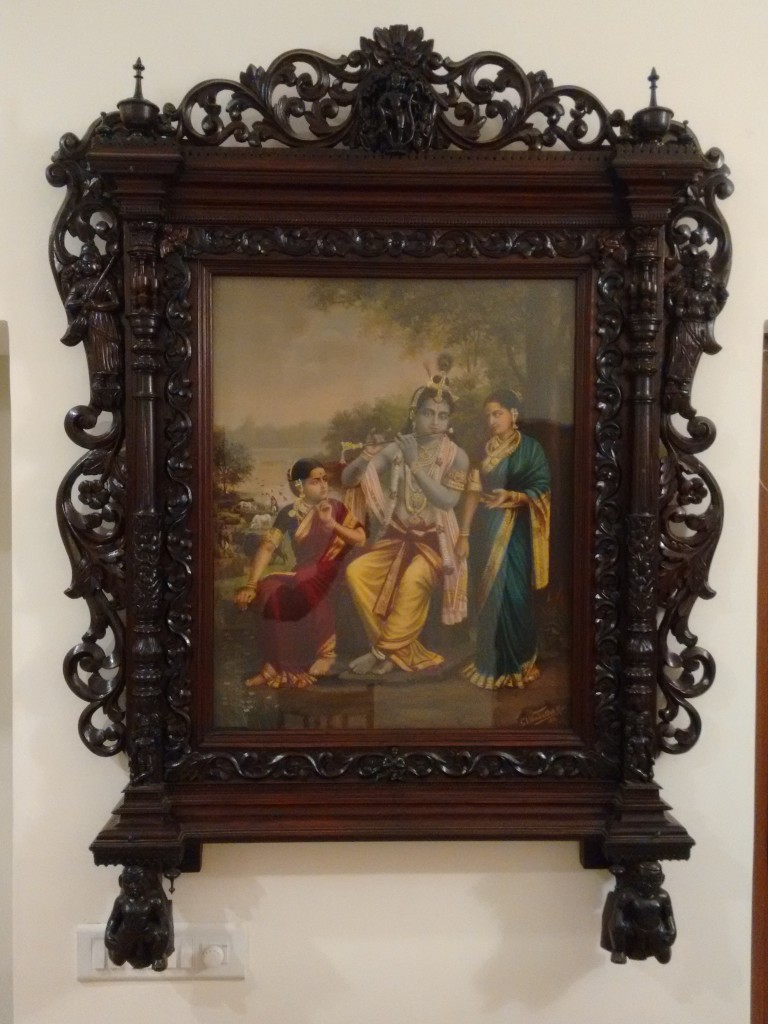 The oil-on- canvas painting depicts Krishna along with Rukmini and Satyabhama in a typical late nineteenth-early twentieth century 'Ravi Varma' style. The artist (signed on bottom right) was G.V. Venkatesh Rao and the year it is painted in is 1921. In addition, the frame within which the painting is set has Kalinga mardana on top, Lakshmi/Saraswati on the sides and Garuda at the bottom along with two dwarapalas on the bottom left and right in the frame. At the bottom edge of the frame on both left and right are ganas (dwarf-like characters). The painting was in my mother-in-law's house since the 1970s and was acquired by us in the 2000s.
—  Jyothi Rajagopal
---
Brass Items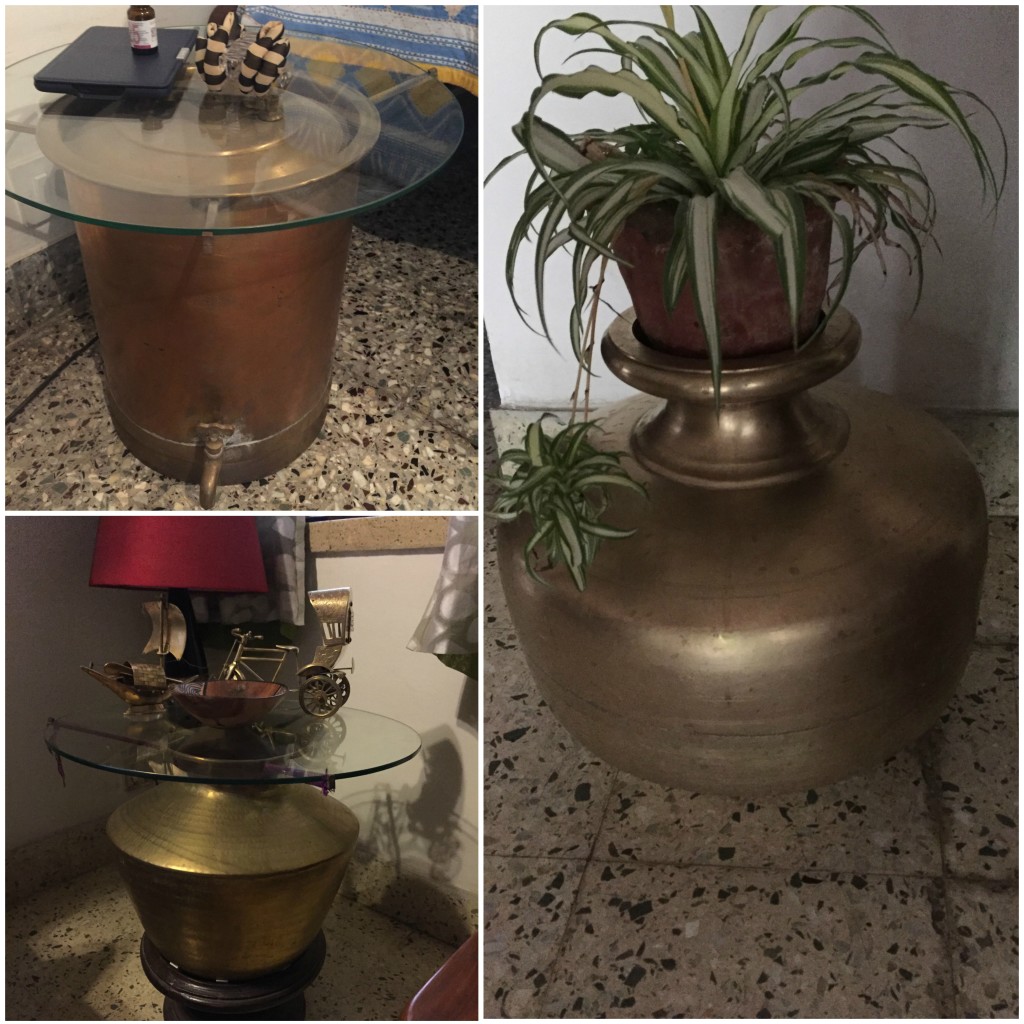 I have inherited all these brass vessels. Earlier when there was no cooker and all the cooking was done in heavy brass vessels. Even after shifting to my present house in Indiranagar, Bangalore, we used to get the kalaiwala to come home and do the kalai on these vessels. Subsequently it has gotten difficult to get hold of them. I am sure there are a very few left who still do that. So slowly one by one the vessels kept getting unused. But a few years back we started to reuse them, as pot holders which lots of people and also converting them into side tables like this one.
— Madhu Mehra, Bangalore
---
Grandfather's Diary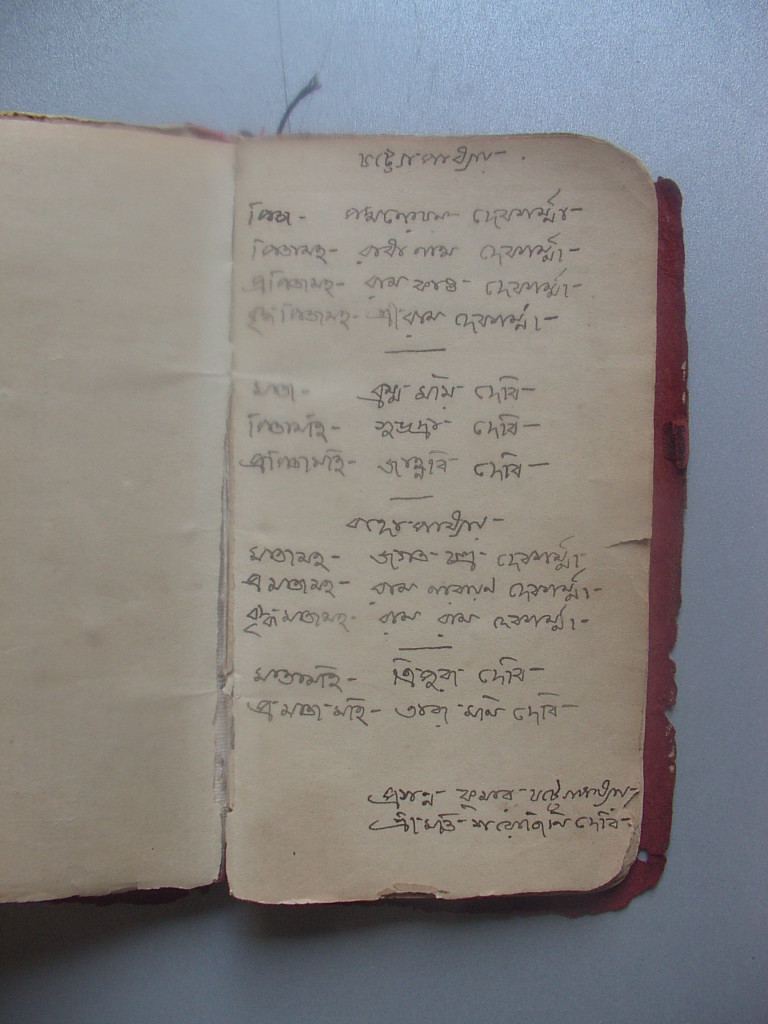 These are pages from my grandfather Prasanna Coomar Chatterjee's diary of 1903. The diary gives the family tree from his parents and wife's sides covering four generations upwards. Unfortunately, some of the pages of this diary are lost. The original diary is with my cousin in Mumbai.
— Indrajit Chatterjee, Bangalore
---
---
Group Photo from 1968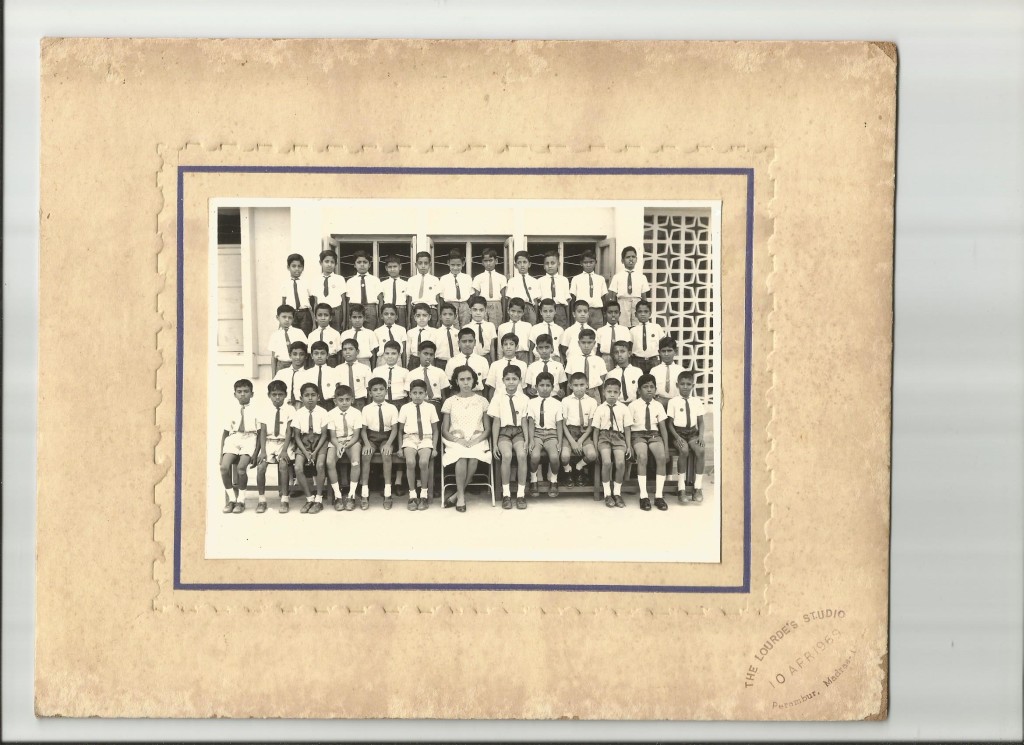 In this group photo of 1968 sits my son (the boy with plaster on his leg), who left me three years back, at the age of 55. I am unable to come to terms with this situation. Is God really kind, as every religion claims, I often wonder…
— Janakiraman V
---
Wooden Ruler Cum Protractor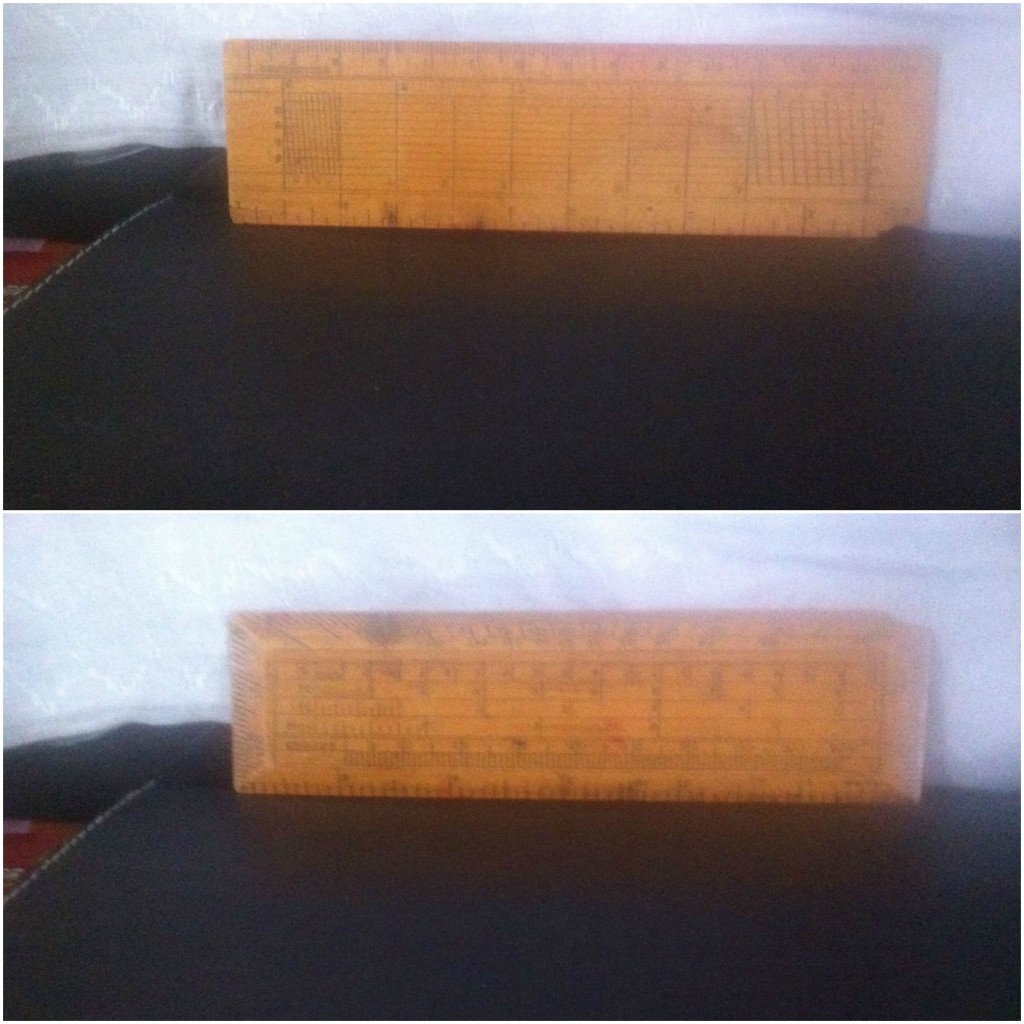 This is a wooden ruler cum protractor . So we can measure both length and angle with this. Vernier scale marking also is given. I got this from my father in 1964 when I joined for graduation with Maths as main subject.
— Leelamma Joseph
---
To View The Other Entries & Winners, Click Here
About Author