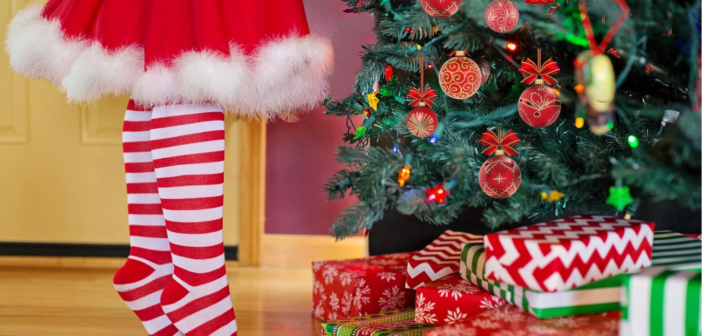 Top 5 Christmas Traditions You May Not Be Aware Of
All you need to know about these lesser-known Christmas traditions from across the world. Wishing all a Merry Christmas.
Whenever we think of Christmas, all that come to our mind are delicious plum cakes, cookies and puddings, decking and lighting up the Christmas tree, jingle bells, gifts galore, visiting churches to attend midnight mass, Christmas carols and of course the crib depicting the stable where Jesus was born. However, did you know that Christmas celebrations worldwide are not just limited to these? The essence of celebrating Christmas varies from place to place, community to community. Here are some lesser-known (and sometimes mind-boggling) Christmas traditions from India and across the world which you may not be aware of.
Santhals celebrate Christmas by worshipping the Sal tree: The indigenous communities of Santhals and Ho tribes in the districts of Chotanagpur plateau covering areas of Jharkhand, Bihar, West Bengal, Odisha and Chattisgarh follow the traditional customs of Sarhul or worshipping of the evergreen Sal tree during Christmas. It is during this time of the year that the Sal trees which are native trees of Saranda forest, bloom. For these tribal communities, Sarhul is a harvest festival where prayers are offered to Jesus, Sal trees and Christmas trees with incense sticks and flowers after the customary prayer in the Church. The Santhali women dress up in their traditional attire of red and yellow sarees, tuck in white flowers in their hair and perform dance specially choreographed for the occasion. Rice, palm sugar or jaggery pudding and the staple rice beer, hadiya are their Christmas delicacies. Christmas special recitations and songs using traditional musical instruments like cymbals, tumduk and kabkubi are an integral part of this Christmas celebration.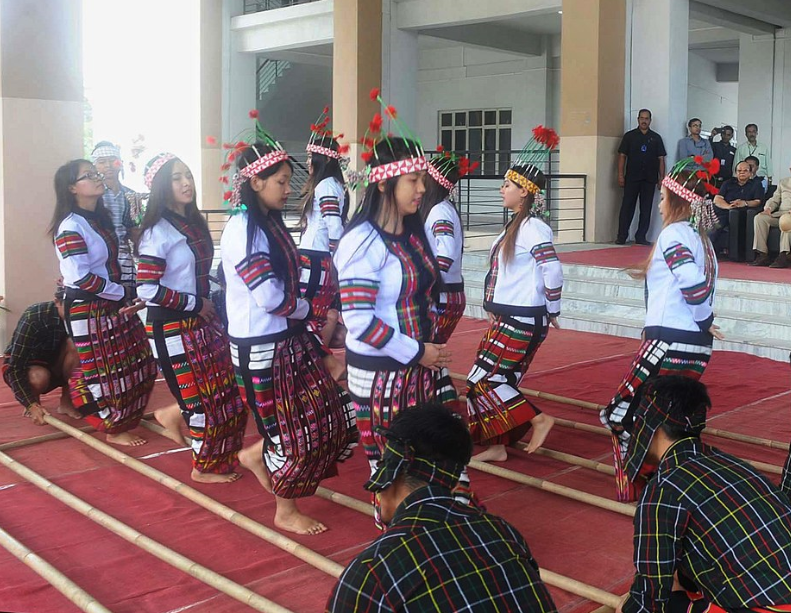 Bamboo dance and illumined streets bring Christmas fervour in Mizoram: Mizoram in North East India celebrates Christmas for about three days. The most exciting Christmas traditions among the Mizos include creative street decoration with a variety of lights of different shapes and sizes, the singing service at the Church – Krismas Lenkhawm and the community bamboo dance, also known as Cheraw. Nagaland boasts of traditional Christmas delicacies like rice puddings, pork, meat, stewed veggies, spicy chutney made of the super hot Naga chilli and sweets.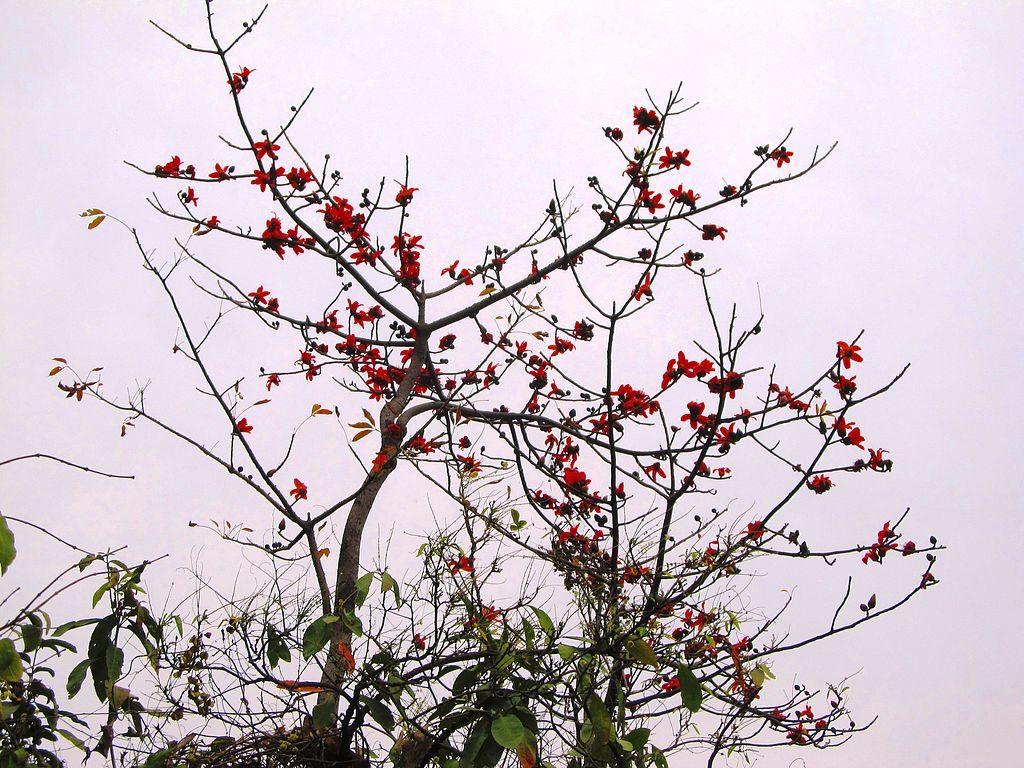 The Gonds celebrate harmony with nature during Christmas: For the native tribal community of Gond people living across Madhya Pradesh, Maharashtra, Telangana, Andhra Pradesh, Bihar and Odisha, Christmas is all about celebrating a strong connection with nature, savouring halwa made of sesame, sama rice and dry Mahua flower and beer made of Mahua Mahuli. The Gond community dress up in colourful attires and ornaments of silver, peacock feathers, leaves and flowers and perform traditional dance after the midnight mass.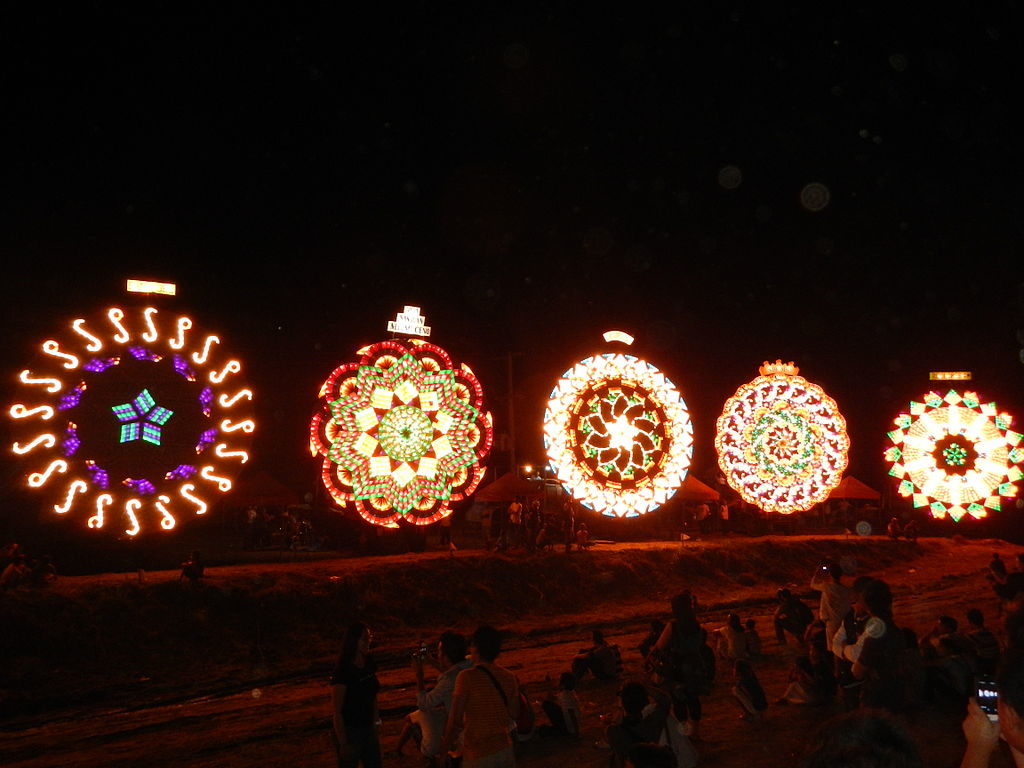 The Philippines greet Christmas with the Giant Lantern Festival: The Philippines conduct the Giant Lantern Festival every year on the Saturday before Christmas Eve in San Fernando, the Christmas Capital of the Philippines. It attracts visitors from across the world where people from 11 villages take part in the competition of building the biggest lantern. While originally the lanterns were simpler and smaller ones with half a metre diameter, made of Japanese origami paper, these days the lanterns are made up of a variety of materials and are as huge as 6 metres in size. These lanterns are illuminated with electric bulbs that glow in patterns.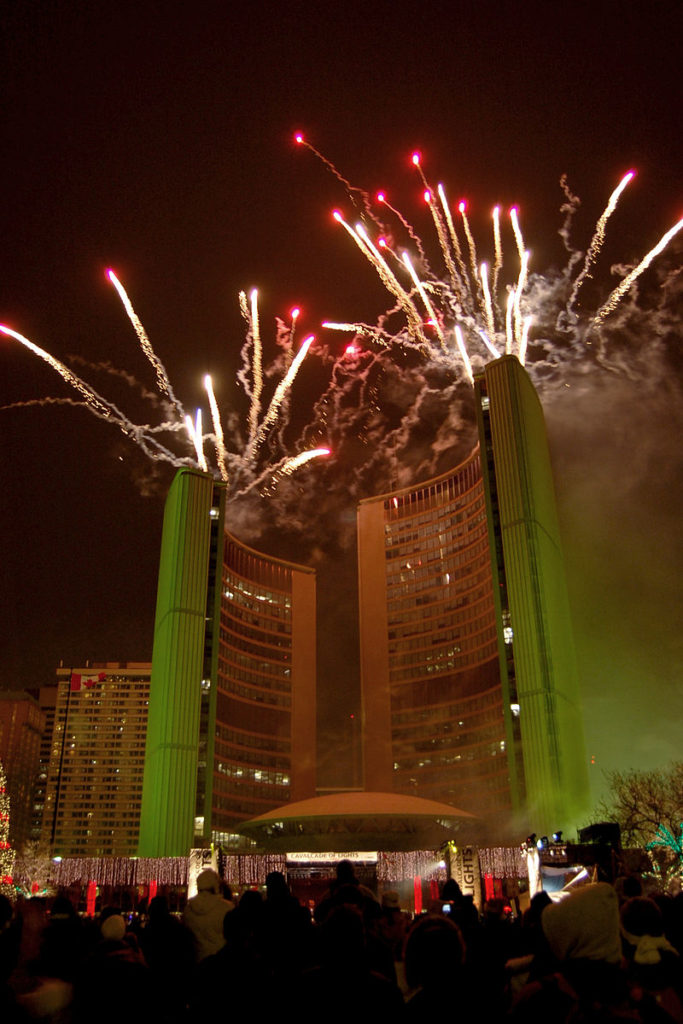 The annual Cavalcade of Lights and fireworks mark Christmas for Toronto: The annual Cavalcade of Lights symbolises the beginning of the holiday season in Toronto that celebrates Christmas with a gala lighting up of the Christmas tree at Nathan Phillips Square by over 300,000 energy-efficient LED lights that illumine the city from dusk until 11 pm till the New Year. The first Cavalcade of Lights happened in the year 1967 to display Toronto's newly constructed City Hall and Nathan Phillips Square. Not just this, Toronto organises some awesome fireworks and outdoor ice-skating during Christmas.
There may be a variety of ways of celebrating Christmas but all that this festival brings is joy, happiness and the hope of a new start. Wishing one and all a Merry Christmas and a prosperous new year.
---
Click here to read about the experience of one of our members, Arun Bhatia who posed as Santa Claus during Christmas. 
About Author