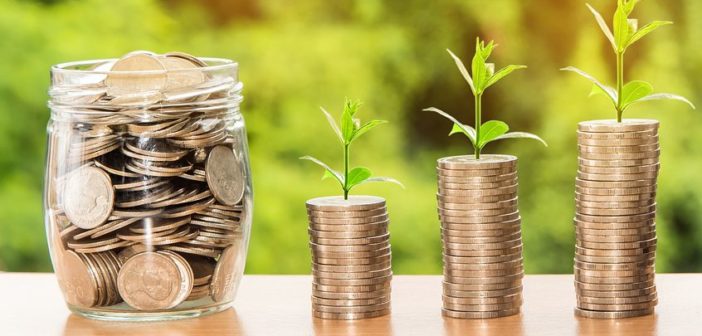 7 Savings Schemes For Senior Citizens That Are Popular And Safe
Find out the top 7 savings schemes for senior citizens that can make your silver years easier, post-retirement. 
After retirement, senior citizens often look at safe and well-regarded investment schemes to put their retirement corpus in and meet their regular income needs. We put together a few savings options for senior citizens that are considered safe bets.
Post office monthly income scheme (MIS)

This is a popular investment scheme where you can invest a particular sum and get an assured monthly income in the form of interest. The maximum investment limit is Rs 4.5 lakh in a single account and Rs 9 lakh in a joint account. An individual can invest a maximum of Rs 4.5 lakh in MIS (including his share in joint accounts). The interest rate is 7.3 per cent per annum. The maturity period the scheme is five years and it can be prematurely closed after one year. To know more, read https://www.indiapost.gov.in/Financial/Pages/Content/Post-Office-Saving-Schemes.aspx
Senior Citizen Savings Scheme (SCSS)
Senior Citizen Saving Scheme is a five-year deposit plan with nationalized banks and post-offices. An individual of 60 and above can invest in it as can early retirees between 55 and 60 years of age, who have opted for the voluntary retirement scheme. The interest rate is currently at 8.6 per cent per annum. A senior citizen can invest in this scheme by opening either an individual or a joint account with a post office or a scheduled commercial bank and invest up to Rs 15 lakh (in multiples of Rs 1,000) only. The amount invested in the scheme also cannot exceed the money one receives on retirement. In other words, you can invest either Rs 15 lakh or the amount received as your retirement benefit, whichever happens to be lower. Read more at https://www.sbi.co.in/portal/web/govt-banking/senior-citizens
LIC's Varishth Pension Beema Yojna
Launched in 2017 the maximum amount that can be invested in this scheme is limited to Rs. 7.5 Lakh per senior citizen. The finance minister has proposed to increase this amount to Rs.15 lakh per senior citizen during the 2018 budget. The scheme does not need a medical check-up requirement and is an immediate annuity plan. You can find more details here: https://www.indiafilings.com/learn/varishtha-pension-bima-yojana/
Varishth Mediclaim Policy
This has been launched by National Insurance Company for providing health Insurance coverage to senior citizens between 60-80 years. Maximum coverage for hospitalization expenses is Rs. 1 lakh per senior citizen and extends to Rs. 2 lakh for critical illness per senior citizen. The policy can be renewed until the insured senior is 90 years of age. Plan benefits include the cost of medicine, drugs, blood, oxygen, diagnostic charges and emergency ambulance charges up to Rs.1,000. To find more details read: https://www.irdai.gov.in/ADMINCMS/cms/Uploadedfiles/NATIONAL15/VARISTHA%20Mediclaim%20for%20Senior%20Citizens%20Policy.pdf
Pradhan Mantri Vaya Vandana Yojana
Managed by the Life Insurance Corporation of India (LIC), this scheme assures the beneficiary of 8 per cent per annum return on the deposit. The beneficiary will receive the payable pension or the return for a period of 10 years and he or she can choose the tenure of payment. This scheme has a cap on the invested amount. One can invest a minimum of Rs 1000 up to Rs 15 lakh. In case of the beneficiary's death, the principal amount will be credited to the account of the nominee. It also provides a provision of premature exit in case the beneficiary faces a critical illness of self or spouse. In such cases, 2 per cent will be withheld as a penalty charge. This scheme has no tax benefits and can be subscribed until March 30, 2020. Click here to download the form: https://www.insurance21.in/downloads/pradhan-mantri-vaya-vandana-plan-842-form.pdf
The following schemes below are for senior citizens below the poverty line and BPL Cardholders and suffering from some kind of disability.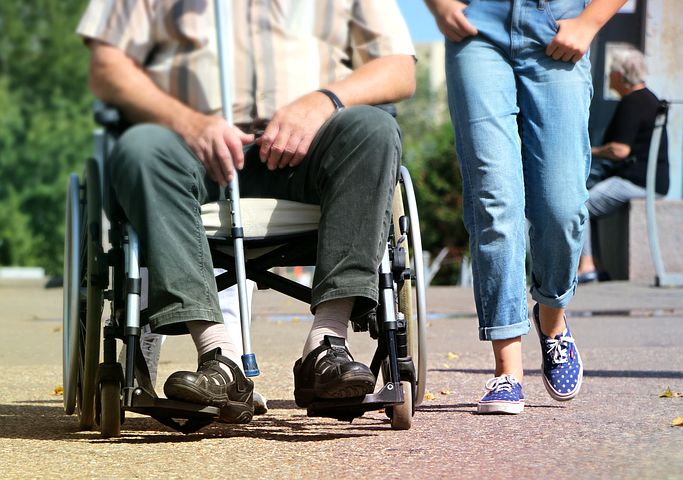 Rashtriya Vayoshri Yojana (RVY)

Launched by the Ministry of Social Justice and Empowerment, Government of India in 2017, Rashtriya Vayoshri Yojana is available for seniors who are below poverty line (BPL) and are BPL cardholders. This scheme provides assisted-living devices to seniors with low vision, hearing impairment, loss of teeth and locomotor disability. Walking sticks, elbow crutches, walkers, hearing aids, wheelchairs and artificial dentures are some of the devices that are offered under RVY. A committee has been set up under the chairmanship of the Deputy Commissioner or District Collector that identifies those who are eligible for this scheme with the help of the respective state governments. Under this scheme, 30 per cent of the beneficiaries are required to be women. The scheme to be implemented in 260 districts is expected to benefit over 5 lakh beneficiaries in the current financial year. To find more details, read: https://www.india.gov.in/spotlight/rashtriya-vayoshri-yojana
Indira Gandhi National Old Age Pension Scheme

More popularly known as National Old Age Pension Scheme (NOAPS), this scheme has been introduced by the Ministry of Rural Development of India and offers social assistance benefits to senior citizens, widows and those who are specially-abled. A beneficiary can receive a monthly pension without having to contribute any amount for the pension. The beneficiary has to be a BPL card holder with no regular source of financial income or support from other sources. Beneficiaries between 60 to 79 years age bracket can receive an amount of Rs 200 per month and those above 80 years can get Rs 500 per month. Under this scheme, the pension amount gets credited to the bank account provided by the beneficiary or post office account. For more details, click here: https://www.indiafilings.com/learn/indira-gandhi-national-old-age-pension-scheme-ignoaps/
---
Want to know about how you can tackle your finances smartly after your retirement? Click here to read.
About Author