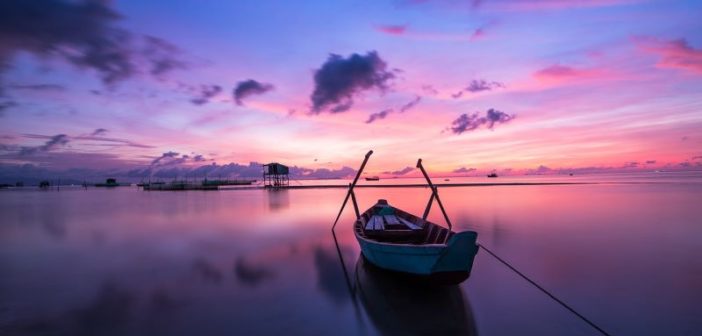 The Travel Industry Is Opening Up To 50 Plus Travellers And For Good Reasons
With the luxury to spend on travel of their choice and time on their hand, 50 plus travellers are making up a large chunk of the travel market. Here's what's in store for them.
Weekend breaks, short outstation trips, long vacations, foodie holidays, driving holidays – if you enjoy exploring new destinations and experiences, there's no limit to the places you can go.
Travel surveys and research across India is increasingly telling us that as people inch closer to their older years, they are becoming more travel-happy. People in their late 40s and early 50s are saving up for vacations that promise to offer unique experiences. In fact, for many older people, the later years seem to be the chosen time to tick mark their favourite destinations off the list.
There are many reasons for this.
In a more connected world, our awareness of new places and experiences have increased – E.g., we now know about music festivals in the North East or Olive Ridley turtle spotting in the Konkan coast and wish to explore these diverse escapades! We enjoy taking in Yoga Classes, Meditation sessions and nature walks during our holidays. Travel is also no longer looked as an indulgence. In fact, most of us look at it as an enriching activity.
Older & Bolder
As people move towards their 50s, travel is a hobby many cultivate as a way to make their retirement years interesting and fun. For many, the older years are when they finally have the time and freedom from responsibilities to indulge in their passion for travel.
As a number of people in the 50 plus age bracket tell us, having worked hard throughout their lives and being part of the rat race, they now have both the time and money to spend on a luxury holiday they may not have been able to indulge in earlier. In fact, a report by Frost & Sullivan commissioned by travel software provider Amadeus estimated that by 2020, around 7.3 million older people will travel from India.
Little wonder then that those who love travel, whether in their early 50s or older years, are looking for holidays that provide them something extra – both in terms of the experience and facilities.
And there's quite a bouquet to chose from for the avid traveller. Companies like Mahindra Holidays, have launched products like Bliss targeted at people 50 years and above. What makes it attractive for customers are the flexible options on offer by these service providers in the travel industry.
The Advantages Of A Vacation Ownership
Finding a good stay can be one of the headaches of travel planning and a Vacation Ownership option, fast becoming popular among older travellers, takes care of that as the resorts available in the plan offer luxurious and varied options among the apartments that customers can choose to stay in.
The process is smooth as customers need to make a one-time payment along with an annual subscription fee every year.
In fact, research shows that vacation ownerships like Bliss and Mahindra Holidays, among others, (which offers a 25-year membership and is their flagship product) are coming of age in India, with 7 out of 10 people finding it appealing (Kantar IMRB Study, 2008).
Owning a timeshare or vacation ownership gives the well-heeled traveller the flexibility of choosing between multiple travel options. For instance, resorts that come with a Club Mahindra Bliss membership are located across India, from the East to North, South, Central India and the West. If you'd like to visit overseas instead, most vacation ownership companies offer resorts overseas too, in places like Dubai, Kuala Lumpur, Thailand and Singapore.
A Time To Indulge On Your Own
While a vacation with the entire family is always on top of the list for most Indians, many older people are at a stage of life where their children are independent or busy with their own academics or professions. This leaves many of them with enough free time to spend on themselves and the flexibility to select a destination they have been longing to go to, with no limitations like school routines and in many cases, a busy work calendar.
The fifty plus age group also tends to be more discerning, sometimes with specific needs and choices. And the travel industry is working hard to ensure those requirements are met. At Bliss, members are assisted right from the planning stage. There is a dedicated help desk offering travel assistance from 9.30 am to 6.30 pm; there is assistance with services such as airport transfer and the flexibility to break your travel week into two or more holidays. If you are a Club Mahindra member, you get the right of way on holiday bookings and can also enjoy discounts on dining and spa treatments meant exclusively for members.
Such assistance, along with lower cost of products like Club Mahindra Bliss, lower commitment period of 10 years and the freedom to select among 53 destinations across India and overseas makes such tailor-made options interesting for the 50 plus age group.
So, if you are at that stage in life when you have fulfilled many responsibilities and are looking to relax and enjoy the time you have on hand, it's time to pack that suitcase! Whether you love holidaying by the beach or meditate by the mountainside, hear the birdsong on a jungle safari or check out a busy market in a foreign land – if you have the desire to travel, the world is truly your oyster. Age no bar.
---
This is a promotional feature
---
About Author