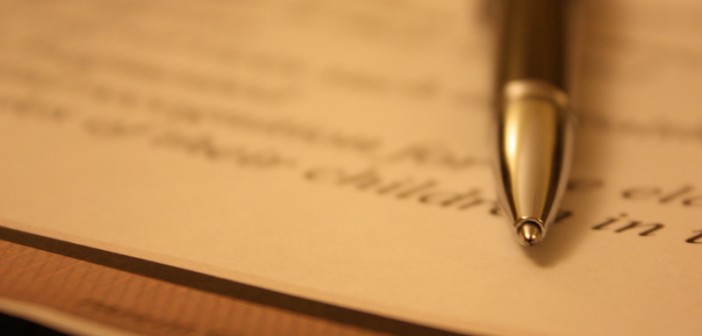 A Trifle Late!
Our reader and regular contributor Balachandran finally reached the coveted gates of the Indian Military Academy — 34 years too late. The result of a choice between his Mother and the Motherland. Read his account here, tinged with the right amount of humour and some sepia tinted nostalgia for a long forgotten dream.
 At 16, I had failed to clear the Service Selection Board interview (SSB) on first attempt for admission to the National Defence Academy (NDA). I did not make an effort to pass the UPSC written examination at the two remaining opportunities – a case of sour grapes! Three years, a Degree in Commerce and 10 months of poring over entries in trial balances as an Articled Clerk for a CA firm convinced me that my salvation lay only in the Olive Greens (OG) of the Indian Army. The Combined Defence Services Examination (CDSE) was therefore taken in earnest after spending long hours in the library and arduous work outs in the gymnasium.
Success at SSB Bangalore for 32nd Non Technical course at the Officers Training School, Madras ( OTS) and SSB Allahabad for the 70th course of the Indian Military Academy, Dehradun( IMA) was sweet, as it was the result of determined effort emanating from a felt need, rather than the compulsion of making three attempts at NDA four years ago. Eosinophil proved the villain as I was handed a temporary medical rejection slip. A month of medicines in my hometown gave acceptable readings and I was back in Bangalore with an appeal. Medicals at the Air force Command Hospital was delayed by a week due to some reason and I caught a cold from the Garden City's celebrated sunless weather.
After tests, the results are normally delivered to the Doctor through service personnel.As luck would have it, the soldier was called away on some errand and I was given the result sheet with instructions to meet the Doctor. On my way I found that my readings had slipped again, probably due to the cold, and I was liable to be permanently rejected. I froze for a while at the prospect of my dream being shattered and months of effort going waste. I could not let that happen.
I walked back, approached a sardar in uniform at the lab and told him of my need to clear the medical appeal. Though his eyes narrowed while surveying me, he sensed my earnest desire. "Achcha beta, madad karoonga mein," he said and called in the technician.
Five minutes later I was given an all clear report with a solid thumping on my shoulders and a few words in Punjabi. For a moment I stood convinced that God does wear a turban!
I reached OTS Madras in time, went through the rigours of initiation to Army life with the 32 NT course for over three months, and was given rail warrants with instructions to report to IMA Dehradun in January 1981 for the 70th course. I tucked away the rail warrants safely and boarded an unreserved compartment of the No 19 Trivandrum Mail in the opposite direction to pay a quick visit to my mother. It was February 2015 when I finally reached the main gate of IMA Dehradun.
Thirty four years had passed by and I had been into Banking, Education, Information Technology and Stock Broking! If only they would let me in, assign me a Gentleman Cadet number and issue those assorted clothing and boots all over again !
The evening I was relieved from OTS, I boarded an unreserved compartment of the No 19 Trivandrum Mail in the opposite direction, so that I could celebrate my 21st Birthday with my mother who had all the while been praying for my giving up the 'dangerous' profession I had chosen. I had lost my father when I was only twelve.
Right enough, as we sat down for lunch on my birthday, the postman arrived with an offer letter from Indian Overseas Bank – the result of an interview I had attended a while ago and forgotten all about.Choice now was between Mother and Motherland!
I wasn't the Sunil Shetty ('Border') type and decided that Motherland would be safe in the able care of 25+ brothers of my batch ( out of 75 of us who passed out of Sainik School, Kazhakootam, in 1976) who had already made it to the Armed forces by then. So Indian Overseas Bank it was to be for me.
All my classmates served the armed forces with distinction. Two of them are serving Generals in the Army now while two others made the ultimate sacrifice in the line of duty.
And yes God has been kind. Mere paas Maa hai.
About Author