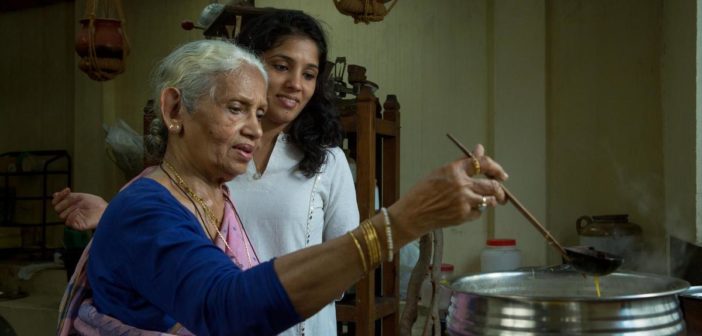 Ummi Abdullah is the Queen of Kerala's Moplah Cuisine
84-year-old Ummi Abdullah, culinary doyenne and author of several cookbooks, is widely known as the queen of Kerala's unique and exotic Moplah cuisine.
In the 7th century and later, many Arabs who came to trade spices, textiles and precious stones in Kerala began to stay back and marry local women. Today, many of their descendants form the Moplah community, who are Malayalam speaking Muslims living in the Malabar region of Kerala. The food they cook is known as Moplah cuisine. The word 'moplah' is derived from the Tamil word "maappillai" or 'new groom'.
Octogenarian Ummi Abdullah is the foremost world expert in this exotic cuisine. Author of six cookbooks and creator of several YouTube videos, she has travelled the world cooking and teaching to showcase the best of Moplah cuisine and train chefs in the intricacies of pathiri (rice flour breads) and mutta surka (a fried rice and egg snack).
Although 84 now, Abdullah is no mood to take a break from cooking. She goes into the kitchen as usual every morning, although since her legs hurt now she has assistants who work under her direction. However, Abdullah still feels that after so many years as a chef she is still trying to recreate the flavours of her Ummumma's (grandmother's) kitchen.
Abdullah did not learn cooking from her grandmother, who was secretive because she was superstitious that the food she cooked would get spoilt if someone was watching her. The door to the kitchen would be shut and no one was allowed in – not her daughter, nor the servants. But little Ummi got to watch her create some typical Moplah delicacies. Years later, after she was married for many years and almost 40 years old, encouraged by her foodie husband, Ummi began to experiment with the dishes she remembered her grandmother cooking.
Finally, she became such an expert that from catering at parties and running a pickling unit, she went to travelling internationally and training chefs around the world.
Now Abdullah's granddaughter Nazneen Jalaluddin, an IT consultant in Bangalore, is taking her legacy forward with the book A Kitchen Full of Recipes, in which she has documented stories of Abdullah's childhood along with the recipes. So there are stories of how in Abdullah's village, for instance, since rice was collected from the granaries after being freshly husked and pounded every day, lunch was served only in the late afternoon. Boats laden with fish came to the shore by 2 pm and the fish was sold thereafter. And so a staple lunch of fish curry and rice also became a late meal.
Recipes of Malabar fish curry (fish cubes slow cooked in red chilli and coconut gravy enhanced with aniseed), varutharacha curry (chicken cooked in broiled coconut gravy), muringakka manga charu (spiced raw mango and drumstick curry) and vendakka mulakittathu (okra in spicy chilli tamarind gravy), Unnakkayi (a plantain sweet), Meen Pathiri, (steamed rice pancakes stuffed with fish) and Mutta Mala (a dessert made from egg yolk), reveal the rich heritage of Moplah cuisine with its Dutch, Portuguese and particularly strong Arab influences.
The layered Malabar parotta made of flour (maida) mimics the Middle Eastern filo pastry, and both Kahwa and the Sulaimani chai are Arabic in origin although they are an inherent part of a Moplah meal today.
Alissa, a porridge made with meat or chicken, wheat, ghee and sugar, is directly related to Harisa cooked in Yemen. Mandi is very similar to biryani and of course the date and pickle chutney is a cross mixture of Arab and Indian influences.
Age has certainly not slowed down Abdullah – if anything her passion for cooking and creating new recipes seem to be the secret to her health and enthusiasm at an age when most people have long since hung up their working boots to lead more sedate lives. We wish her the best for her future culinary adventures.
Like this story? You may also want to read: How Bridget White Kumar Is Bottling The History Of Anglo-Indian Cuisine 
and How Iti Misra Is Cooking Up A Feast In Her Fourth Innings
About Author