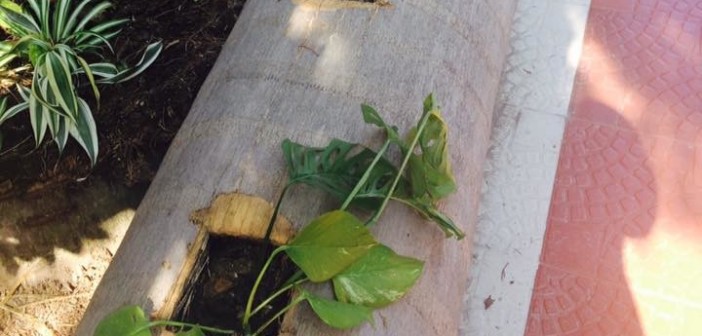 Upcycling Ideas From Retired Teacher Kanta Pradhan
Many grandmas and grandpas we know are natural at recycling. Here are some awesome upcycling ideas from Siliguri resident and retired teacher Kanta Pradhan.
A few weeks ago, thunderstorms in Siliguri, West Bengal, uprooted a tree outside retired teacher Kanta Pradhan's house. This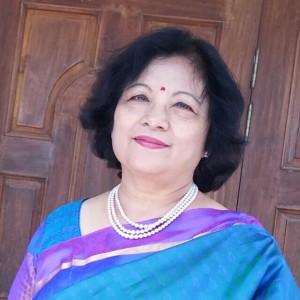 tree was planted by her almost 12 years ago, so obviously she was heartbroken…
But that wasn't the end of the story. Pradhan decided not to throw away the tree and upcycle it as an organic planter — The tree itself and a part of the stump.
"What is unbelievable is the way in which these plants are growing – happy and content with the nutrients provided by a dying tree," says Pradhan's daughter Manisha Panwar! "In fact, my mum turned away lots of people who wanted to take the tree for wood work!
This is not the first time Pradhan has upcycled something in a creative way. An avid gardener, this former high school Biology teacher regularly upcycles plastic bottles for her verdant garden and has even upcycled an old washing machine into a Tulsi planter!
Now if that is not a reuse in the most creative of ways, we don't know what is!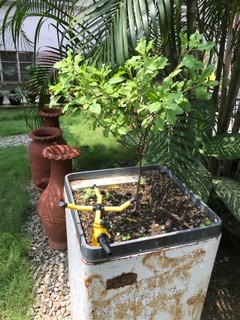 Pradhan of course does these things in a rather matter of fact way, similar to many seniors who have grown up with upcycling, a catchword now among the eco-conscious, as part of their lives. Now leading a retired life for the past 6 years, she loves to look after her plants, her dog and travel the world. We look forward to more upcyling ideas from her garden.
---
Do you know another creative soul whose work could inspire others? Share their story with us on mail@silvertalkies.com
About Author