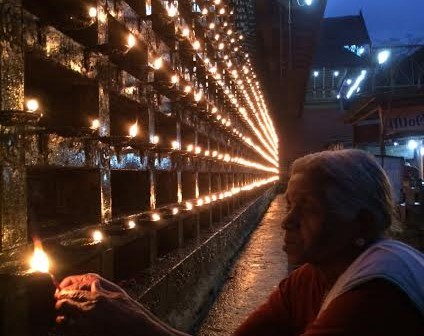 Varadakshina for GrandMark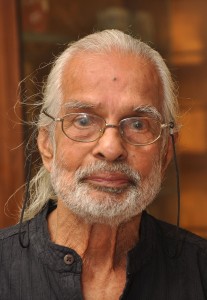 A tribute to Kerala Artist Vasudevan Namboothiri, highlighting his life and works, will be  organised on Friday August 14, at David Hall, Fort Kochi. The event is essentially a tribute to the  90 year old senior artist. A few upcoming fashion designers will showcase their creations involving  Artist Namboothiri's sketches on traditional Kerala ecru fabric. Additionally there will be an  exhibition cum sale of prints of his paintings. The event will be the launch of Grandmark,  a trademark to easily identify products created by senior citizens. Varadakshina is being planned  both as a tribute to a great artist of 90 years (Grandmarked!) as well as a fund raiser for starting  off Grandmarked products. 
 A group of artists led by V.K. Jayan of Terracraft will be painting diyas at 2 p.m. for the main  event at 5 p.m. Tripunithara Krishnadas will accompany Artist Namboodiri with Edakka and  Sopanasangeetham while he sketches his new work. Designers' Collective, a group of well-known  artists and designers from across Kerala, will present their work 'Varadakshina Edition'. To know more, contact Good Karma Foundation  on 98950 40899.
About Author