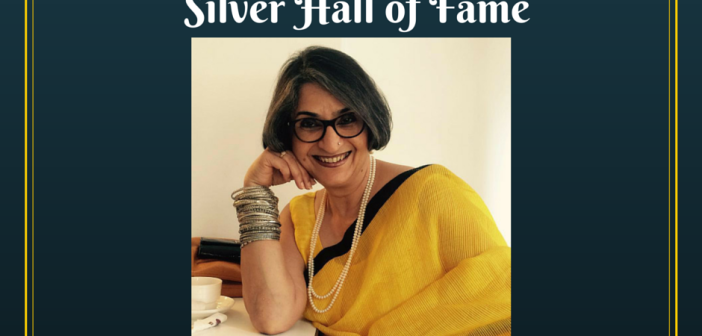 Viji Venkatesh, Cancer Crusader
The SILVER HALL OF FAME celebrates seniors for their extraordinary achievements every month.
This month, we applaud the indomitable Viji Venkatesh. Viji is popularly known as Amma among all those whose lives she has touched as the India head of The Max India Foundation, an organisation that works with cancer patients across the globe. We first met her when she was in Bangalore for the launch of her book for children 'Maximo and the Big C', a tale of courage and determination and found her charm rubbing off on everyone who came in contact with her. Viji is currently running Chai for Cancer, an innovative fund raising initiative for cancer patients, for the second year in a row. Despite her hectic schedules and gruelling travel, she manages to find time to be part of fun acts like the #100sareepact, sharing a space with Salman Khan for a Being Human poster or clicking a lovely selfie for the day.
We salute her determined spirit!
Silver Talkies presented a voucher for audio books sponsored by Reado.com to Viji Venkatesh.
About Author