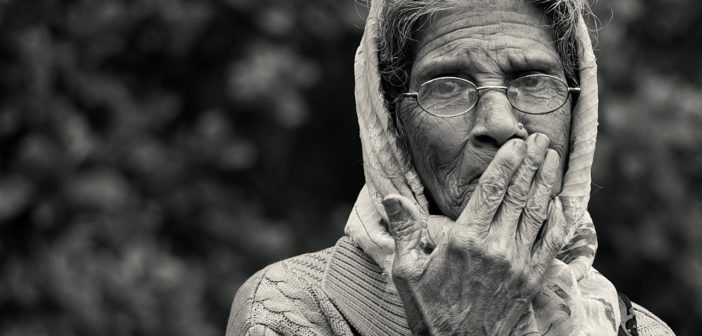 Wandering In Dementia: How To Prevent A Loved One From Going Missing
You've probably noticed those WhatsApp forwards and Facebook posts with details of missing seniors many times. Wandering is a common problem in people with dementia. Here's a guide from experts on wandering behaviour and how to prevent a loved one from going missing.
In June 2018, Johnes Kottana, 78, went missing from his daughter's home in Bangalore. Kottana was having memory issues but could do simple, familiar chores on his own, like visiting the medical store opposite his daughter's apartment.
One afternoon, he stepped out to buy medicines and didn't return. He was found almost close to midnight, 32 km away from home. He had been searching for an address that was later discovered to be in Vizag, his hometown, and had boarded two buses and one autorickshaw in the process.
The autorickshaw driver, after taking Mr Kottana around for a while, realised something was wrong and took him to a doctor, who ascertained what the problem was and took him to a nearby police station, from where his family was finally contacted. While Mr Kottana was lucky to have encountered two good Samaritans, not every senior citizen who wanders comes back home, leaving families stranded between hope and despair.
Jashoda Merchant, 70, has been missing from Vapi, Gujarat since 2016. It's suspected that she is suffering from memory loss. Vinod Kumar Bassi, 69, from Delhi went missing on January 2017. Despite his family spreading the information everywhere, he hasn't been found. Bassi has Alzheimer's Disease.
Why Do Seniors Go Missing?
The National Crime Records Bureau reported more than 13,000 senior citizens (60+) missing in its 2016 report Crime in India, of which 30 per cent still remain missing. While it's hard to tell whether all senior citizens who go missing are suffering from dementia, a group of symptoms associated with a decline in memory and other cognitive skills, most experts in the field believe so. Most of the missing seniors listed in Missing Senior Citizen Alert , an online initiative founded by Sailesh Mishra of eldercare NGO Silver Innings Foundation, are suffering from some kind of memory related issue.
There are no statistics on dementia-related wandering for India, but the Alzheimer's Association, US, says 60 per cent of people with dementia wander.
Dr Soumya Hegde, a Geriatric Psychiatrist says there are "no symptoms" of wandering. "Wandering is not specific to any stage of dementia. I have patients who have wandered off but were functioning normally otherwise. In fact, very often, families realise there is something wrong with their loved one because of an issue like wandering."
Why Do People with Dementia Wander?
Persons with dementia may wander for many reasons, says Swapna Kishore, a dementia resource person who runs the website, Dementia Care Notes. She gives some possible reasons as, "Confusion, restlessness, desire to go somewhere, discomfort, need to use the bathroom, stress, and distraction. They want to go home and do not know that they are already at home. They forget that they have retired, and want to take the bus and go to office. Wandering is a very common problem in dementia."
For caregivers of persons with dementia, Kishore suggests they try and understand why their loved ones may wander. "Wandering patterns are connected to the personality and earlier life habits and needs. The behaviour of a person with dementia depends on the state of dementia, on what is happening, on the person's needs, surroundings, and other factors. You can use changed behaviour to understand the person's situation, abilities, and needs."
Prevent Wandering & Stay Alert
Dr Hegde recommends that families stay alert if they become aware of a memory related problem. "As soon as you know that there is a memory issue, you start putting things in place to prevent a chance of them wandering off or going missing. There isn't one solution to this as it varies from person to person. "The steps you take also depend on how functional you want to keep the person. For example, if he/she runs some daily errands, you don't need to stop that and keep him/her restricted at home for fear of wandering."
It can take a momentary lapse for an older person with dementia to get lost. "Usually people go missing early in the morning at the time the milkman or some other delivery person comes and the door is left unlocked for a few minutes," says Sailesh Mishra, who has helped several families look for missing older people. "Or they go missing late evening when they go for a walk after dinner and never come back. It takes one moment of inattention on the caregiver's part and they are gone," he adds.
Sometimes restlessness or agitation, often precursors to wandering, are caused by certain triggers. Kishore suggests changing the environment at home to reduce those. "If mirrors confuse the person, remove or cover them. If TV programs disorient, remove the TV or lower the sound volume. See if putting up childhood photos and old, familiar objects in the room will help convince the person she is already at home. Look for other triggers and habits and make changes."
"Any change from the normal routine may increase disorientation and therefore increase the chance of wandering," writes Kishore in a detailed account on her website. 'Many wandering cases happen when a family is on a train. The person gets off the train at some station at night while the family is sleeping. If you are travelling with someone who has dementia, be careful about this.'
Staying Occupied
While some families can afford paid caregivers, it is not always a practical and affordable solution for all. What else can one do? Mishra asserts that someone has to be available at all times as a caregiver, though it remains a challenge for the middle class. He suggests getting over the stigma and asking the community around for help. If your loved one has a memory issue, informing your neighbours, the apartment security guard and the community around may help prevent your loved one from going missing.
Dr Hegde also suggests activities that caregivers can do at home with someone who has dementia to reduce their restlessness or agitation. You can read her suggestions here.
"Remember that wandering is a behaviour where the person doesn't know what to do. Keeping the person occupied can help bring down a lot of the wandering behaviour."
It also makes sense to declutter and create enough safe space inside the house to walk around. "Persons with dementia can be more confused during sundowning (it's a condition where the patient's condition may get more confused or agitated during late afternoon or early evening) and can become more aggressive so be aware of the time when they are likely to be more agitated and less likely to listen to you," Dr Hegde suggests.
This is where day care centres for persons with dementia can help, especially for families where the caregivers may need to go to work and supervision may not always be possible. Day care also means social interaction and activities that could help ward off agitation. But remember, as a caregiver, the best thing you could do is to observe your loved ones, try and figure out what triggers their wandering behaviour and more than anything else, stay alert.
How to Prevent & Deal With Wandering
Here are some suggestions from our experts, Sailesh Mishra, Swapna Kishore and Dr Soumya Hegde on how to deal with wandering and the worst-case scenario, your loved one going missing.
How to prevent wandering:
1. Always ensure there is some form of ID on the person.
2. Make a note of the outfit, colour and other details when they step out.
3. Remember the destination and mentally note the time it will take to return so that you have a time frame in mind and can act once that's exceeded.
4. Stitch an ID or tag to a part of the clothing to prevent it from getting lost.
5. Use tracking devices that can be synced to your phone.
6. However, do not get complacent with tracking devices as they may not work beyond a certain range; or the person may just remove them.
7. Reduce chances of exit from home by painting the colour of the door the same as the wall to make it less visible, placing a black foot mat near the door as it may appear as a hole to a person with dementia.
Here's what to do if a person with dementia goes missing:
1. First thing – within 5 minutes – start looking in the neighbourhood thoroughly.
2. Take a photo and go to the police station. This is an important point of communication even if the policeman is not helpful or sensitive. Lodge an FIR.
3. Mumbai Crime Branch has a Missing Persons' Bureau located in the Mumbai Police Commissioner's office. Find out if your city has one. Take the FIR and go there.
3. You could also take the missing person'sphotographs and go to your local Doordarshan channel. They can issue a 'Have you seen this person?' alert on TV.
4. After this contact your local cable operator and release the same ad. This activates the local community immediately.
5. Next, print posters with the photo and information of the missing person – what they were wearing, age, any identifiers, whom to call, etc., and put them up everywhere – from train stations to bus stands to gurudwaras, temples, churches and local markets.
6. Don't forget to inform the Railway Police. Many people are found on the tracks and if you live in Mumbai, the Railway Police in Mumbai alerts everyone down the line.
7. Use the power of social media and WhatsApp to your advantage. Put the photograph with details (make a poster as that's easy to read) on WhatsApp and start forwarding. Inform organizations that work with the elderly in your city and they will help you spread the word. Social media has tremendous reach. Many missing person cases have been solved because of it. It is the fastest means of communication.
8. Divide family and friends into groups to look for the missing person in different areas, especially the ones the person may have frequented earlier — like stores, temples, a friend's house, among others.
9. Go to the Municipal Hospital and check as sometimes the injured or ailing are admitted there. A survey by Tata Institute of Social Sciences (TISS) found that in Mumbai, many missing elderly people were found in Beggars' homes. Another place where they were found were Missionary Homes. In Bangalore, the Beggars' Colony and the RVM foundation Hospital on Bannerghatta Road for people with mental health issues would be two places to look.
10. Look for them at places where food or water is distributed because they are likely to be hungry and thirsty
11. Sometimes a missing person may also go to a place that is associated with his or her work. So, a person who has worked as a mechanic may be found at a garage or someone from the garment industry at a tailor shop. If a person is very religious they may be found near a temple, church, gurudwara or mosque.
12. "An interesting find by Silver Innings after speaking to psychiatrists is that if a person is right handed, he will only take right turns and vice versa. So, one can try and track them in a similar manner," says Sailesh Mishra. "Sometimes, they may hate to cross the road because they are very afraid of the traffic so they will keep taking right turns."
Never Delay In Starting Your Search
Time is crucial here. "The time to look for them is in the first 24 hours. First 3-5 days are crucial. After that they are rarely found," says Mishra. "It is common for families to think that their loved one will not get lost because the person has never got lost before," Kishore points out, reiterating on the need for quick action.
"Remember, if the person boards a bus or train or catches an auto, she may have gone quite far away and in an unpredictable direction by the time you realize. The person may be injured trying to navigate traffic. Seeing how confused the person is, someone may take them to a nearby police station or some ashram or some such place. All these mean you may need to look around quite a bit. And as more time passes, the person will get more confused and upset, more unable to answer questions of helpful strangers, get tired walking, get too hot or too cold, and not be able to find things like food, water, and toilets."
The ideal thing to do, if you see an elderly person looking confused or seeming lost and unable to really recall their whereabouts is to take them to the police station and ensure the process of help starts from there. Sailesh Mishra also suggests that you take her photo and circulate it via WhatsApp and Social Media. Being sensitized about behaviours related to Alzheimer's and dementia as a community could go a long way in helping find a missing senior citizen and bring relief to many families.
— By Nishi Malhotra & Reshmi Chakraborty.
Featured image used for representation purpose only.
Image courtesy: Pixabay
About Author