Why Social Engagement Is Important For Senior Citizens
Loneliness and isolation can lead to depression among senior citizens, who are worried about maintaining their social life, finds new survey.
A recent study on senior citizens threw up some startling facts. If you thought health was the topmost concern in the minds of most elderly, the survey revealed otherwise.
According to the survey, most elderly people in the country are worried about maintaining their social life and meeting their everyday needs, while physical health is a major concern for only 10 per cent of them. Titled Jug Jug Jiyenge, the survey was conducted by IVH SeniorCare, in partnership with Wellness Health and You (Age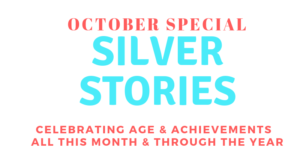 Friendly India). It included a gender-mixed sample size of 1,000 senior citizens each from Delhi-NCR, Punjab, Haryana, Chandigarh, Uttar Pradesh, Maharashtra, Andhra Pradesh, West Bengal and Karnataka and their children who have been living away from them for at least five years in all parts of the world. According to PTI, the survey was conducted to understand the perspective of elderly people and their children on the needs of the elders living alone.
The survey highlighted how children often failed to understand the needs of their elderly parents. 67 per cent of the children living away  mentioned that the health of their parents is the primary concern and only 18 per cent were worried about their parent's social life and everyday needs.
Their parents thought otherwise.
Contrary to what the children thought, the survey stated that 36.4 per cent of the elderly were worried about maintaining their social life and 25.6 per cent struggled for their daily needs.
"The disparity in the thinking of the children living away from home and their elderly parents raises many red flags. While the children are right to worry about the physical health of their elderly parents, the parents' key concerns about missing out on social life and difficulty in meeting their everyday needs highlight the underlying mental health issues. The children fail to understand that health is not merely the physical health. Instead, it is a state of physical and mental wellbeing. Living a socially secluded life in the absence of their children often predisposes the elders to a feeling of loneliness, which can later transform into depression," says Dr G S Grewal, elder-care specialist, Max Hospital and chairman, Wellness Health and You.
He isn't far off the mark.
The results of the survey come at a time when loneliness is increasingly becoming a risk factor for depression among elders in India, according to a Study of loneliness, depression and coping mechanisms in elderly by Dept. of Psychiatry, Topiwala National Medical College and BYL Nair Charitable Hospital Mumbai. The study also found that coping mechanisms used affected loneliness and depression significantly. Dr Alka A Subramanyam, Associate Professor of Psychiatry, BYL Nair Charitable Hospital Mumbai and one of the authors of the study says, "it is important to take measures to see that loneliness is abated by preventive measures."
We asked Dr Subramanyam what some of those preventive measures could be and this is what she had to say. "Healthy lifestyle, social networking by meeting people and not just on the phone and some amount of spirituality helps."
For seniors who may have mobility as an issue, Dr Subramanyam says even technology can come to their aid with options like video calling, where they can stay in touch with family and friends and make their interactions more personal. She also feels that senior citizens groups can help older people combat isolation by giving them connections to talk to.
Seniors who are not mobile and may not be able to attend all group meetings or activities can also benefit from these too. Most of these senior clubs have their own WhatsApp chat groups and it's a good way to stay in touch with others.
Meena Vohra, a sculptor who runs a Noida based group for seniors called Humjoli says: They also play games and celebrate festivals with gusto. In fact, they celebrated Baisakhi recently with some of the members even performing a traditional dance! "There are people who have nobody to talk to and for them these are wonderful opportunities," Mrs Vohra points out. The Whatsapp group helps to keep the members connected with each others' lives, happenings and problems if any at other times. "If anybody has to go to the hospital, someone is there to accompany them. Help is available for everyone."
Dr Subramanyam thinks that families need to be alert towards the needs of seniors staying alone and see if they are feeling isolated. "Not communicating or responding are some signs of withdrawal or cognitive decline," she adds.
In other words, families with elders in them need to be more clued in, whether they live with them or not.
"The most surprising finding (of the Jug Jug Jiyenge survey) was that adults who need to socialise or indulge in some recreational activity after five days of work a week could not imagine their parents socialising. Ninety-six per cent of the children imagined their parents to be homebound. However, 79 per cent of the senior citizens want to be out of home, socialising with friends and relatives. The introduction of the nuclear family structure and migration of children have further substantiated the feeling. It is important that children engage in regular conversations with their parents to have an insight into their needs, rather than just relying on assumptions," says Swadeep Srivastava, founder and chief belief officer, IVH SeniorCare.
Surveys like this again show the importance of social engagement activities for senior citizens, an area that Silver Talkies tries to fulfil with our exclusive clubs for seniors like Silver Talkies Social & Silver Talkies Adda, where seniors can meet other like minded people, have events and activities tailormade for them and most importantly make friends and find social companionship.
---
Here are some things you can do to ensure the older person in your life can fulfil their social needs and stay connected and happy:
• If you live in a different city or country or are unable to meet your elderly loved one everyday even if in the same location, take the help of technology. Teach them how to do a video call. You can try Skype, FaceTime or try Whatsapp video. "I look forward to a video call from my grandson in Pune every evening. He keeps talking as he does his homework or has his dinner and for me and my wife, it's a huge mood lifter," sayts UR Jain, 82, Delhi.
• Get them a membership to a senior citizens club or senior citizens activity group in your city. While they may be reluctant to pay for a social engagement club membership themselves, it would be welcome (and possibly used) as a gift from a child or relative. Read how you can gift your parents or loved ones a Silver Talkies Social membership.
• If mobility is an issue but your elder loved ones enjoy going out and meeting friends or attending events and workshops that expand their horizons, you can use technology to your aid again and teach them how to use Ola or Uber. If they do not own smartphones, you can do it for them too. Sarita Pandit lives in Pune and uses her Ola app to book rides for her mother who lives alone in Delhi. "It takes a little bit of coordination, that's all. But it's scant headache compared to my mother not stepping out anywhere. She goes everywhere from visiting relatives to window shopping in malls. I recently sent her off to watch a movie. I booked everything online, from the tickets to the cabs back and forth."
• Encourage your elderly loved ones to learn something new. It is a known fact that learning a new language can help prevent the onset of Dementia. If language isn't their forte, how about trying their hand at theatre or a craft workshop, a photography session or even ballroom dance?
*Check out our events if your loved one lives in Bangalore. Gift a Silver Talkies activities session to your elderly loved one and see their horizons expand.
Featured image: The image above shows members of Silver Talkies on a Dussera Dolls Walk
About Author