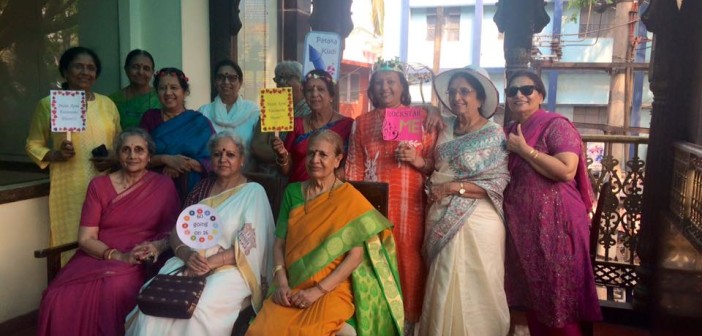 Women's Day Lunch on March 8
OUR FIRST WOMEN ONLY EVENT ON INTERNATIONAL WOMEN'S DAY!

What's better to do on a special day that celebrates women than to pamper them the best you can! What's better than a Women's Day Lunch? We had a fabulous time with these gorgeous golden girls who indulged in some good food, pampered themselves with intricate nail art (A big thank you to Housejoy.in) aced the Bollywood dialogue quiz and shared laughter, stories and future plans. Old bonds were revved and new friendships made. An afternoon of happiness, that's what it was. Here's to many more! Thank you all for taking the time to come and make this special. Thank you Kesariya for the venue and to Flakes n Bakes for the wonderful chocolate goodies.
Event Name – Women's Day Lunch on March 8
Date – March 8, 2017
Venue – Kesariya
About Author