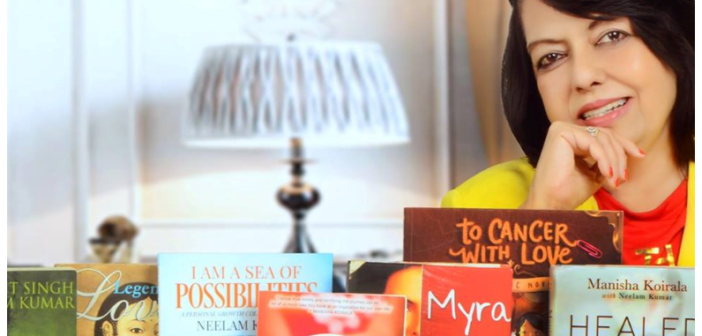 World Cancer Day: Hear Out What These Inspiring Silver Cancer Survivors Have To Say
Today is World Cancer Day and there's no better time to highlight cancer survivors who have fought the disease with undaunted courage and determination and have become an inspiration for others. Hear out their journey here.
A two-time cancer survivor, this 59-year-old has authored 9 books on cancer!
Mumbai's Neelam Kumar, 59, is a two-time cancer survivor, an author of nine books, a life skills coach and is going strong and active during her silver years. Cancer struck Kumar the first time at the young age of 35 when she was working in Bokaro City, Jharkhand with Steel Authority of India Ltd. She was suddenly widowed around the same time and struck with the intense terror of handling single parenting and other responsibilities that came with having first stage breast cancer.
"My son was just 15 years old then. I went to Mumbai's Tata Memorial Hospital where I was treated for 3-4 months. The next time I got breast cancer, it was 17 years later. By then I had grown professionally and was posted in Mumbai. I was ready to handle my cancer, as I had grown spiritually and was eager to prove the truth of the life-impacting philosophy of Nichiren Buddhism which assures that you can change your karma and become victorious," says Kumar.
Cancer has been a life-changing experience for Kumar, helping her review, re-examine and refine herself. Having gone through Cancer twice, Kumar thinks that ultimately you need to be your own emotional support.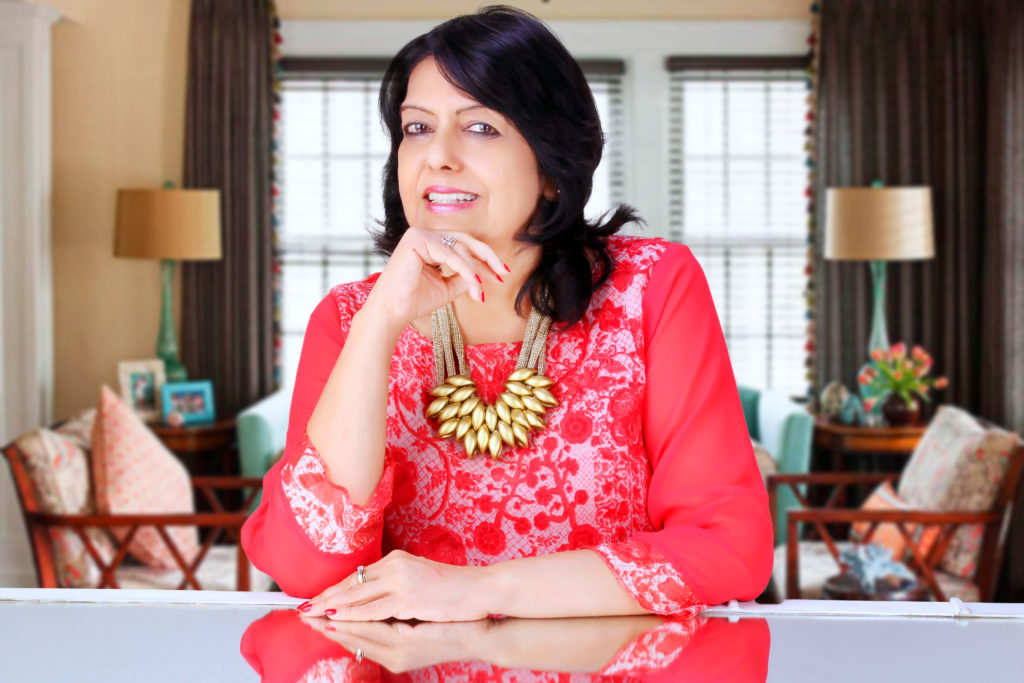 "You have to raise your own internal war-cry and decide to win. Very often, the people around you get so overwhelmed that they do not know what words to speak. Ultimately, you have to be your own cheerleader," says Kumar. 
She believes that the support of a calm, caring family and caregivers is very precious as cancer is a testing time for caregivers too. They need to be strong and always positive.
How To Write 9 Books While battling Cancer?
When Kumar was struck with Cancer the second time, all she could hear were doomsday predictions from friends and relatives. "I was looking for courage and all I got was Bon Voyage confetti. So I picked up some best –selling classics to cheer myself up. To my horror, in 'The Last Lecture' by Randy Pausch, the hero dies; in 'Tuesdays with Morrie' by Mitch Albom, the hero dies; After reading all this, I thought there is too much grimness associated with Cancer. Surprisingly, in India, there were no happy books on cancer. I was determined to live. So, to inspire myself, I wrote, 'To Cancer, With Love-My Journey of Joy'. This quirky subject was picked up delightfully by one literary agent and several publishers.
The success of her book inspired her to write India's first graphic novel on cancer. Kumar says: "Mystically, two Indian legends — Mr Ratan Tata and Mr Amitabh Bachchan stepped forward to praise my writing, fund it and ensure that I wrote my comic book for these grim times when India is sitting on a cancer time bomb. The funds were so generous that I wrote not one but three books on cancer. I am a Sea of Possibilities—A Personal Growth Coloring Workbook' aimed at anyone—caregivers, people with anxieties, who wish to journal and color their stress away. Cancer involves long hours of waiting for the stricken as well as caregivers. My book is a life skills toolbox to deal with any adversity life throws at you."
With the success of these books came the magical offer from Penguin to write actor Manisha Koirala's book 'Healed—How cancer gave me a new life'. The book became a bestseller within two weeks of its launch.
After beating cancer this septuagenarian is now inspiring others to fight cancer like a warrior
Meera Raj, 70, who was diagnosed with early 2nd stage breast cancer in April 2009, has not only survived the condition but is now serving as a counsellor in Cytecare Cancer Hospital, lending out her compassionate ear to those suffering from cancer. Her first phase of treatment included a mastectomy (total removal of the right breast) that was done within a week of diagnosis as per the surgeon's advice.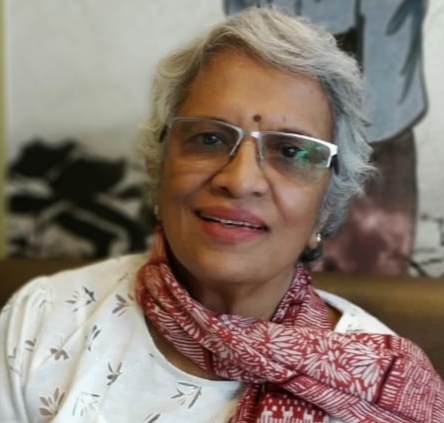 She believes that the role of family members, friends and other caregivers is immense in terms of helping a cancer patient survive this journey. She says: "I was fortunate enough to have the support of my family and friends at every stage of treatment who were positive and very encouraging. Most of all they made me laugh about my beautiful bald head and my strange-looking appearance with a wig. They were a cheering, admiring and adorable lot and I am also like that, generally going with the flow not complaining much." 
Speaking about her present role in Cytecare Cancer Hospital, Raj says: "I am an empathetic co- traveller in their journey, attentively listening to their queries with total understanding and empathy, giving them a few suggestions as one who has already gone through the treatment and come out successfully. I don't stray into the specific medical treatment, which is done only by doctors and other professionals. It is mainly caring through sharing. My primary role is to build a rapport with the cancer patients so that they have a friend in the hospital with whom they can share their small and big concerns. Yes, it is an amazing, mutually enriching and rewarding journey for me."
Raj has always got enough encouragement from her friends, relatives and her treating doctor that helped her to take the situation in her stride. She was never made to feel frightened about the situation and was made to realise that it was just a bad day and that she should take one day at a time as it comes.
Her message for other cancer fighters
You must try and come out of the 'why me' denial stage by giving it a good thought and come to terms with the 'why not me' acceptance stage to give the treatment your best shot. any fighters have succeeded by the sheer strength of spirit, mind and the amazing grace of whoever or whatever you believe in as your God or creator. To caregivers, you are doing an amazing job, be patient, encouraging and take time off to refuel yourself you need as well.
---
Click here if you want to know more about geriatric cancer. 
About Author