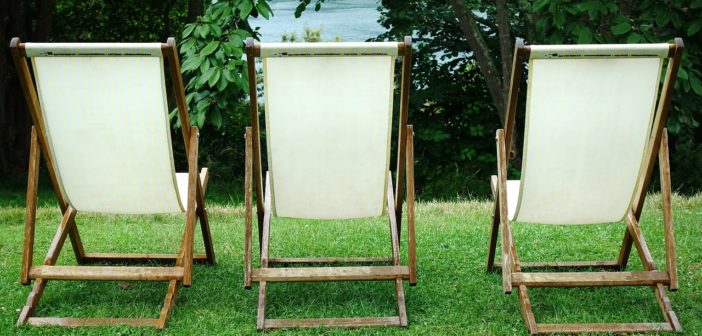 Retirement Communities in North, West and East India
Retirement Communities are here to stay. In Part 2 of this series, we list communities in North, West and East India. To know about retirement communities in the South, Read Part 3 of the series.
As mentioned in Part 1 of our retirement communities series, most retirement communities are senior friendly and offer facilities such as – grab rails and anti-skid tiles in bathrooms, wheelchair-friendly campus, doctor on call, ambulance on premises, proximity to a hospital, housekeeping and laundry facilities, community dining and a clubhouse offering various activities at the very least. However, please check the websites of the communities listed below for details about all the facilities they offer.
NORTH INDIA
Dehradun
The city and its environs are relatively pollution free, offer easy access to pilgrimage centres, and have clement weather except for winter when temperatures can sometimes dip to 7 degrees Celsius.
Antara Senior Living: Run by the Max Group, this is easily the most luxurious retirement community in the country, meant for the well-heeled who can afford customized apartments ranging from Rs. 1.7 cr to 7 cr. The community is located in Purukul, about 10 km from Dehradun, overlooking picturesque river valleys and mountains, with clean air untainted by the effluents of a busy city. Antara's resident engagement team organizes activities such as yoga and awakening sessions on a daily basis, which includes guided meditation sessions to encourage body and mind wellness. Residents are also encouraged to take part in other physical activities. Events such as wellness talks, musical evenings, culinary session and life coaching help further the bonding process between residents. Avenues to acquire new skills like learning photography or a new language, or volunteering at local NGOs promote residents' intellectual and occupational wellness. While some residents draw their sense of purpose from social work, there are residents who find peace in heritage walks, gardening and bird watching sessions. They also take the initiative to organise activities of their choice like book readings and debates.
Salient features: Option of a lifetime lease; healthcare tie-up with Max Super Specialty Hospital.
Find out more: http://antaraseniorliving.com/
https://www.facebook.com/antaraseniorliving/
Call: +91 8860076464
---
Windlass Golden Residences: An upcoming property– expected date of completion is three years from now. The 2BHK and 3BHK flats for seniors are priced from Rs 38 lakhs to Rs 64 lakhs as part of an integrated township spread over 38 acres, 6 km from Dehradun.
Salient Features: Hospital on premises; work opportunities on campus for active seniors.
National Capital Region of Delhi
Although NCR has some of the worst air pollution levels in the country, many people prefer to live here for the modern medical facilities and active city lifestyle that it offers. The retirement communities are located on the outskirts where the pollution is considerably less.
Melia First Citizen: Developed by the Silverglades group, this luxury senior community will be part of an integrated township at the foothills of the Aravallis in Gurgaon, 40 km from the centre of Delhi. It will be ready in 2020. The 1, 2 and 3 BHK apartments are priced from Rs 65 lakhs to 1 cr. The closest big hospital is Medanta Medicity, 12 km away.
Salient Features: Facility managed by Age Ventures India. Artemis Hospitals will provide weekly doctor visits.
---
Ashiana Nirmay and Ashiana Utsav: Ashiana Senior Living communities have over 1800 residents across India. Developed by Ashiana Housing, both these communities are located in Bhiwadi on the Delhi-Jaipur Road. Ashiana Nirmay is a high rise with 1, 2 and 3 BHK apartments priced from approx. 33 to 66 lakhs. This is the newer of the two properties. Ashiana Utsav in Bhiwadi and Jaipur are both completed projects and priced from Rs 23 to 58 lakhs.
The developers have handed over Phase 1 in Ashiana Nirmay and bookings are open for Phase 2. The developers say all their senior living communities are brimming with life and residents are enjoying to the fullest. They also have a Chennai project coming up, called Ashiana Shubham. You can read about it in Part 3.
Salient Features: Offer three levels of services – active senior living, care at home services and assisted living.
Find out more: https://www.ashianahousing.com/senior-living-india
---
The Golden Estate: Located in Faridabad, on the outskirts of Delhi, this low-rise community has studios and apartments. The retirement home has been running successfully for 6 years providing premium services in a safe and secure environment for the elderly. Located in Faridabad, in close vicinity of Delhi, it has 69 fully furnished residential units in studio and one-bedroom format. It offers flexible stay options under independent or assisted care residential plans. They also offer rehabilitation and post-operative facilities. The facility offers a comfortable and luxurious lifestyle through a plush, secure and rejuvenating environment. Seniors can pay a refundable flexible security deposit starting from Rs 2 lakh to get lifetime occupancy rights. Monthly charges range from Rs 52,000 for singles to Rs 65,000 for couples. The living units have been designed by taking into account the needs for peace and privacy. As a resident, you enjoy the luxury of community living in a non-intrusive atmosphere and lead a carefree life.
Salient Features: One km from Fortis hospital and close proximity to the metro and golf course.
Find out more: www.thegoldenestate.com
https://www.facebook.com/TheGoldenEstate/
---
Bhopal
Recently voted amongst the top 5 cleanest cities in India, Bhopal is considered a retirement haven with its good climate, central India location, Hindi and English-speaking population, and quiet laid-back lifestyle.
Aakriti The Nest: This community is part of a larger integrated township, about 8 km from central Bhopal. They have studio apartments, 1 and 2BHK apartments, priced from Rs 25 lakhs to Rs 57 lakhs. The closest hospital is National Hospital, 3-4 km away.
Salient Features: Several modes of ownership and occupation of units – apartment owned by resident, apartment owned by the promoter with lifetime occupation rights by resident, reverse mortgage by owner, rentals.
---
Jaipur
The pink city is known for its architecture, history and shopping. It is well connected by air and rail to Delhi and the rest of the country. The weather is pleasant in winter but summer temps can soar to 47 degrees Celsius.
Ashiana Utsav: These low-rise apartments in the senior living community in Jaipur have all been sold out but their resale range is Rs 27-52 lakhs. They can also be rented from Rs 5,000 to 9,000 a month.
Salient features: Based on age and need the following home care and assisted living services are available as well – physiotherapy, medicated dressing, bathing, grooming, feeding and full-time care.
Find out more: https://www.ashianahousing.com/senior-living-india
---
WEST INDIA
Ahmedabad
This ultra modern city has often been voted as the most livable in India. The downside is that summer temperatures can soar to the high 40s. There are restrictions on alcohol consumption in the state of Gujarat.
Prarambh – Ek Nayi Zindagi Ka: This community is located 25 km from Ahmedabad city. Spread over 55 acres, it has 550 dwelling units from 1 and 2BHKs to premium villas. They come fully furnished and are priced from Rs 38 lakhs to 2.5 crores.
Salient features: Apollo Emergency Care Unit, complete with ICU beds, on premises (will be ready soon). Property managed by Age Ventures India. Assisted living facilities coming up soon. Closest big hospitals are 2-3 km away.
Vadodara
From retired people's paradise to college going students' hub, this city is one of the most diverse places in India. Also known as the cultural capital of Gujarat.
Athashri Vadodara: A Paranjape Schemes venture, the low-rise community has 1 and 2BHK apartments ranging in price from Rs 23 to 44 lakhs. Located 22 km from the city, it has a couple of good hospitals close by nevertheless.
Salient Features: Aside from other facilities, the community offers easy bill payment and doorstep banking services too.
---
Lavasa
Lavasa is a private, planned city 58 km from Pune and 190 km from Mumbai. Known as India's newest hill station in the Western Ghats, it is stylistically based on the Italian town of Portofino.
Ashiana Utsav: Luxurious low-rise apartments and villas priced from 45 lakhs to 1.45 cr. in Dasve, Lavasa. Apollo Lavasa Hospital is a 100-bed hospital and the only healthcare facility in the city.
Find out more: https://www.ashianahousing.com/senior-living-india
---
Pune
Blessed with an excellent climate, cosmopolitan lifestyle, good medical facilities, easy access to trains, buses and airports (the closest International airport is Mumbai) – Pune is a retiree's haven. Owing to the rising demand amongst senior citizens, the number of retirement homes in Pune has increased almost threefold catering to the needs of the elderly. From less than 10 retirement homes in 2001 to almost 35 old age homes in 2017, Pune has seen a drastic increase in the demand for retirement homes.
Athashri Senior Living Projects: There are several of them spread out in various locations in and around the city. Athashri Baner, Bawdhan, Hadapsar, Bhugaon, Xion, and Pashan are sold out. Resale available only directly from residents. Upcoming projects include Athashri Synergy and Athashri Valley. Developed by Paranjape Schemes, a known name in senior living, the new developments have 1 and 2BHK apartments priced from Rs 40 lakhs to 64 lakhs. A known and experienced developer who provides good facilities.
Lonavala
A beautiful hill town in Maharashtra with easy access (2 hours by road) to both Pune and Mumbai. Great weather.
Gagan Nu Nulife, Kamshet: 1 and 2BHK apartments priced from Rs 48 to 75 lakhs.
Salient features: Full-fledged hospital with 40 beds and ICU coming up on premises. All residents and staff trained in CPR. Residents have GPS tracker bracelets.
Neral
About 85 km from Mumbai and 100 km from Pune, near the beautiful hill station of Matheran.
Dignity Foundation Township: Spread over 25 acres of land near the picturesque hill station of Matheran, this community offers a lifetime membership of 1BHK and 2BHK cottages – for partially refundable deposits of Rs 24 to 38 lakhs, and monthly maintenance fees (that includes dining and access to all facilities) from Rs 25,000 to 28,000 per person. Medical staff on premises. The closest big hospital is Lifestyle Hospital in Panvel, 30 minutes away.
Salient feature: Dignity has adopted 17 villages around its Neral complex, where retirees manage six community development projects that include micro-credit finance, 100 per cent literacy, gerontology and spiritual affairs.
EAST INDIA
Kolkata
Gets voted among the top 5 livable cities very often. Cultural and financial hub with a good transport system and the only city with an international airport in East India.
Aumorto: State of the art community located 40 km from Kolkata. Fully furnished AC suites in different sizes. Security deposit of Rs 16-36 lakhs (depending on the size of the suite) for membership. Thereafter one can stay for a monthly commitment fee of Rs 18,000 (individual) and Rs 28,000 (couple). Closest hospital at Baruipur and other multi-speciality hospitals an hour away.
Salient features: Rehab centre on the premises. Cultural classes and art studio on campus. Non-profit run by Sri Aurobindo Institute of Culture. Short term stay options.
Godhuli: Standard and deluxe rooms available. Security deposit of Rs 7-9 lakhs and a monthly payment of Rs 14,000 to Rs 15,500 for singles, includes food, cleaning and other basic facilities. The closest hospital is JN Medical College Hospital. The community is located 35 km outside Kolkata at Naihati.
Jagriti Dham: 25 km from Kolkata. Close to Bharat Sevasram Hospital. Furnished rooms. Security deposit is Rs 20 lakhs and monthly charges of Rs 25-30,000 include a host of facilities. Other options available but no outright purchase.
Salient feature: Set in a lush 100-acre green development. Managed by Age Ventures. Wellness spa on premises.
---
Note to readers: We have tried listing most of the existing projects and some upcoming ones. However, this may not be an exhaustive list as there are several more in the pipeline. Do check back for any new inclusions and please do notify us if you have any update about the properties on this list. You can write to us here: mail@silvertalkies.com
---
Read Part 1 of the series here: Retirement Communities: An idea whose time has come
Read Part 3 of the series here: Retirement Communities in South India
About Author